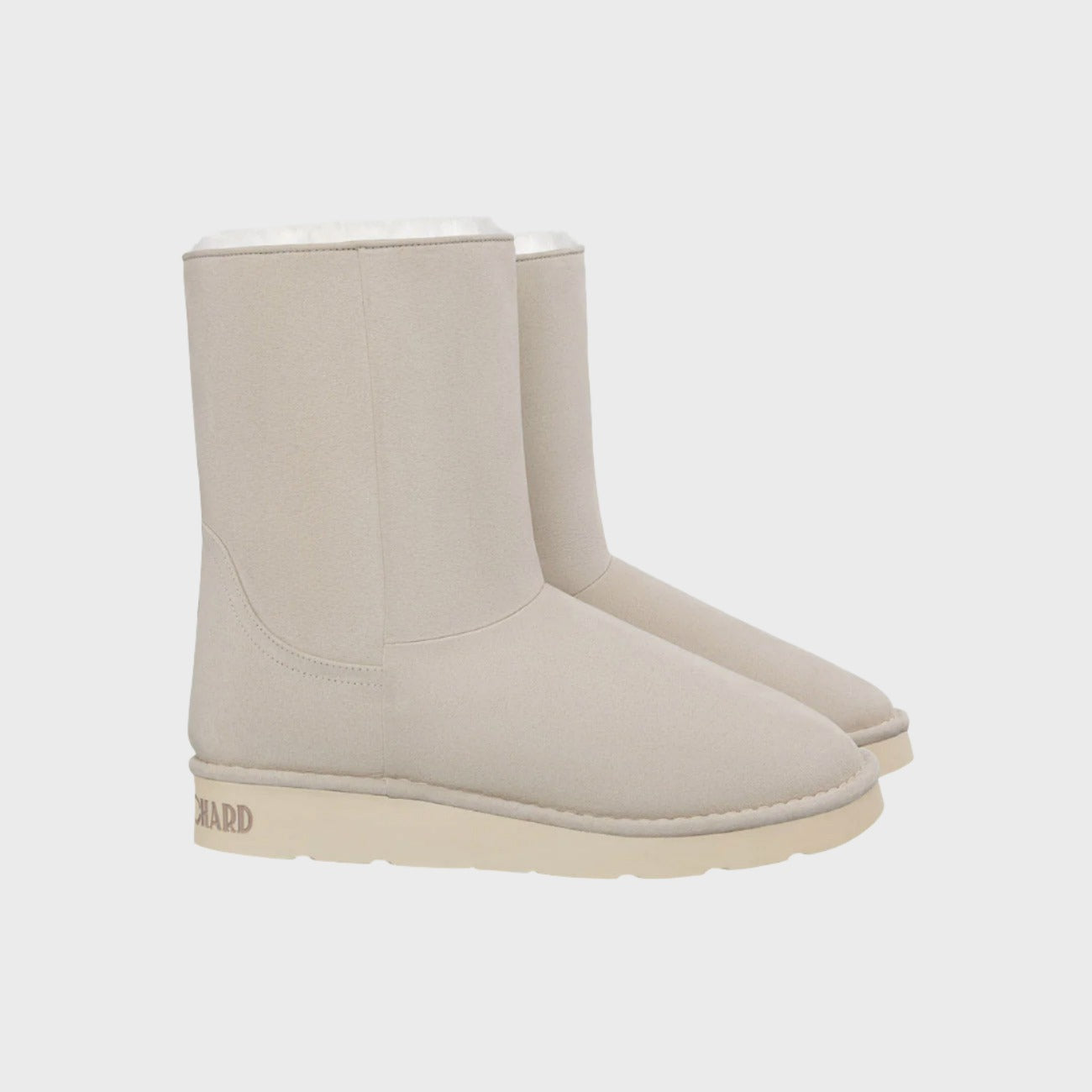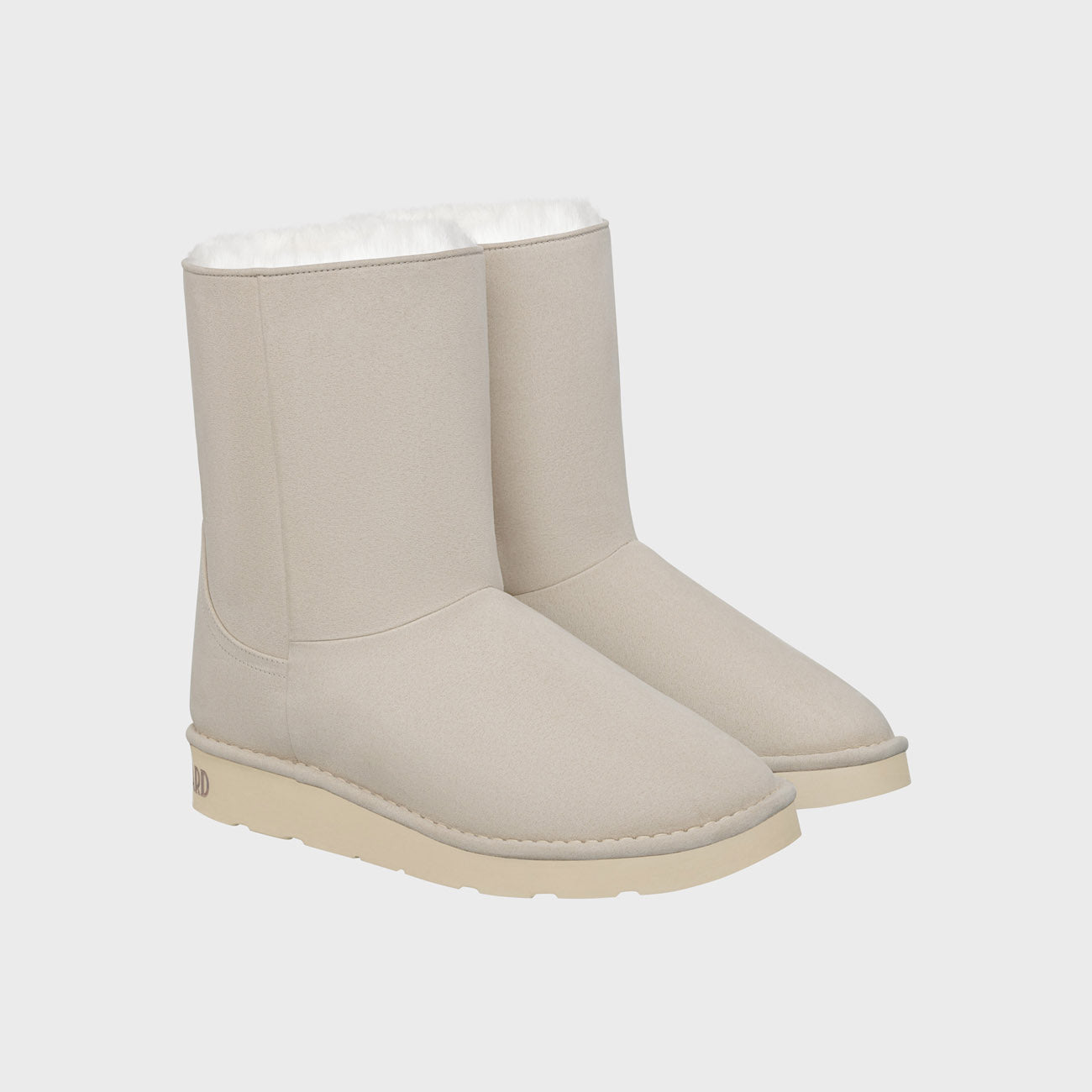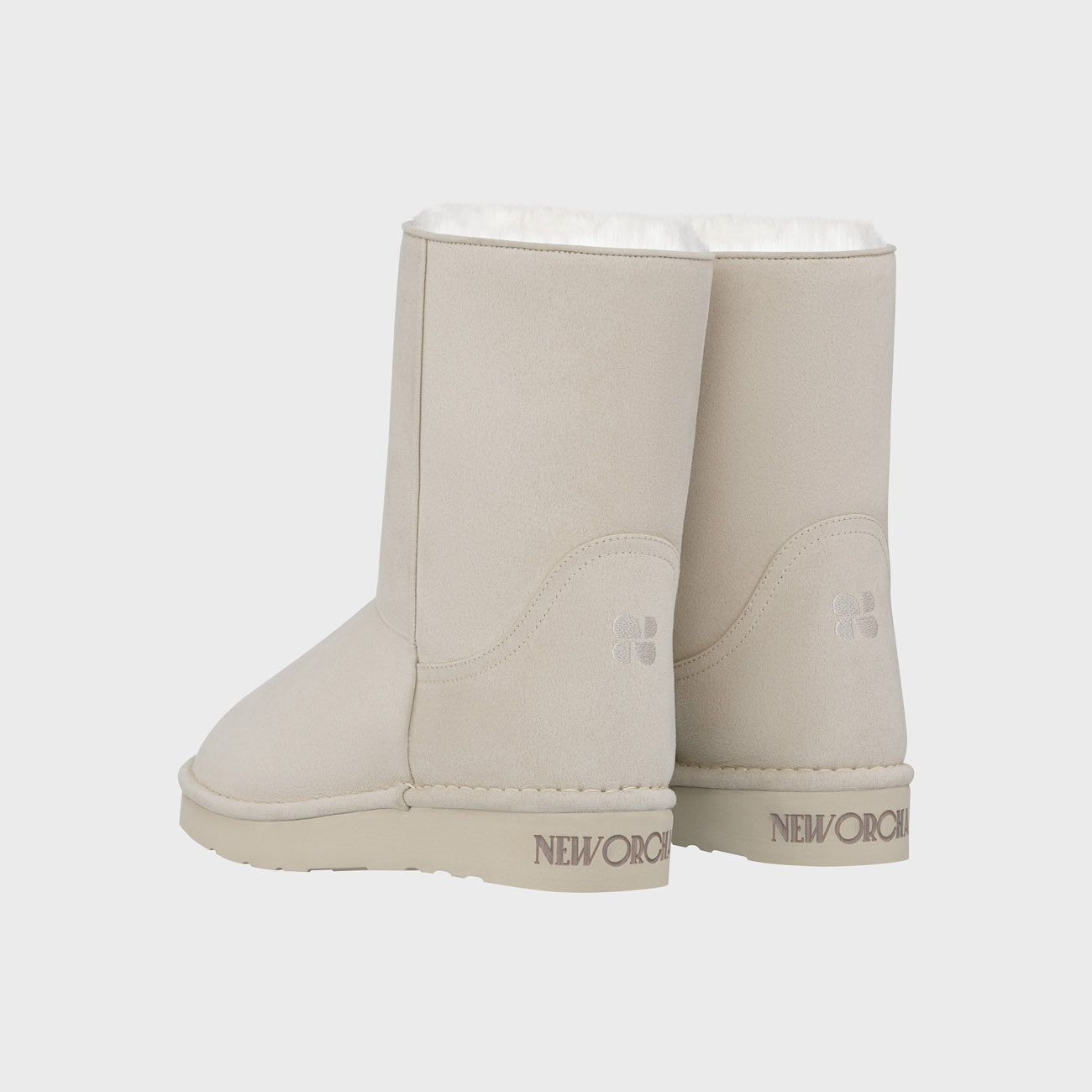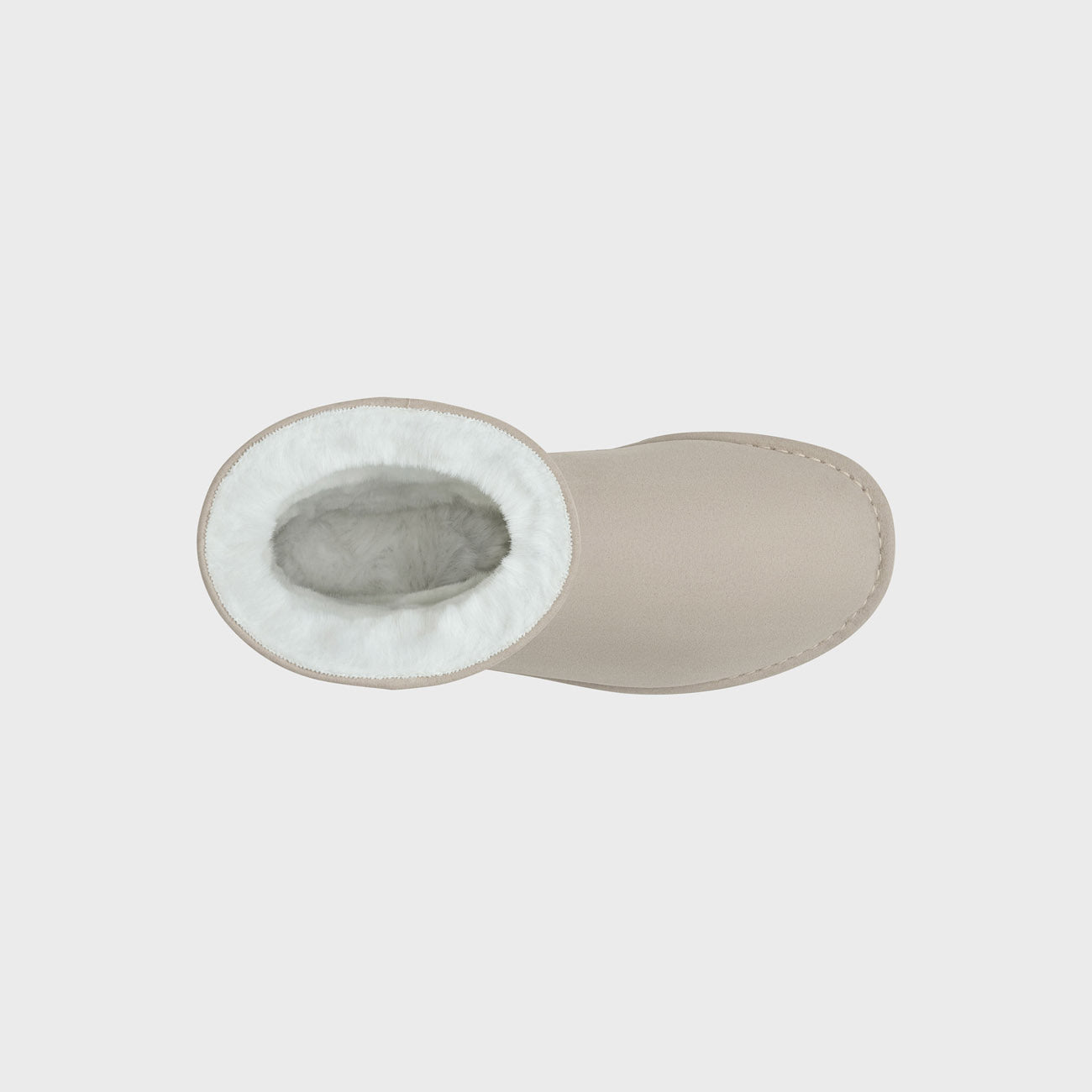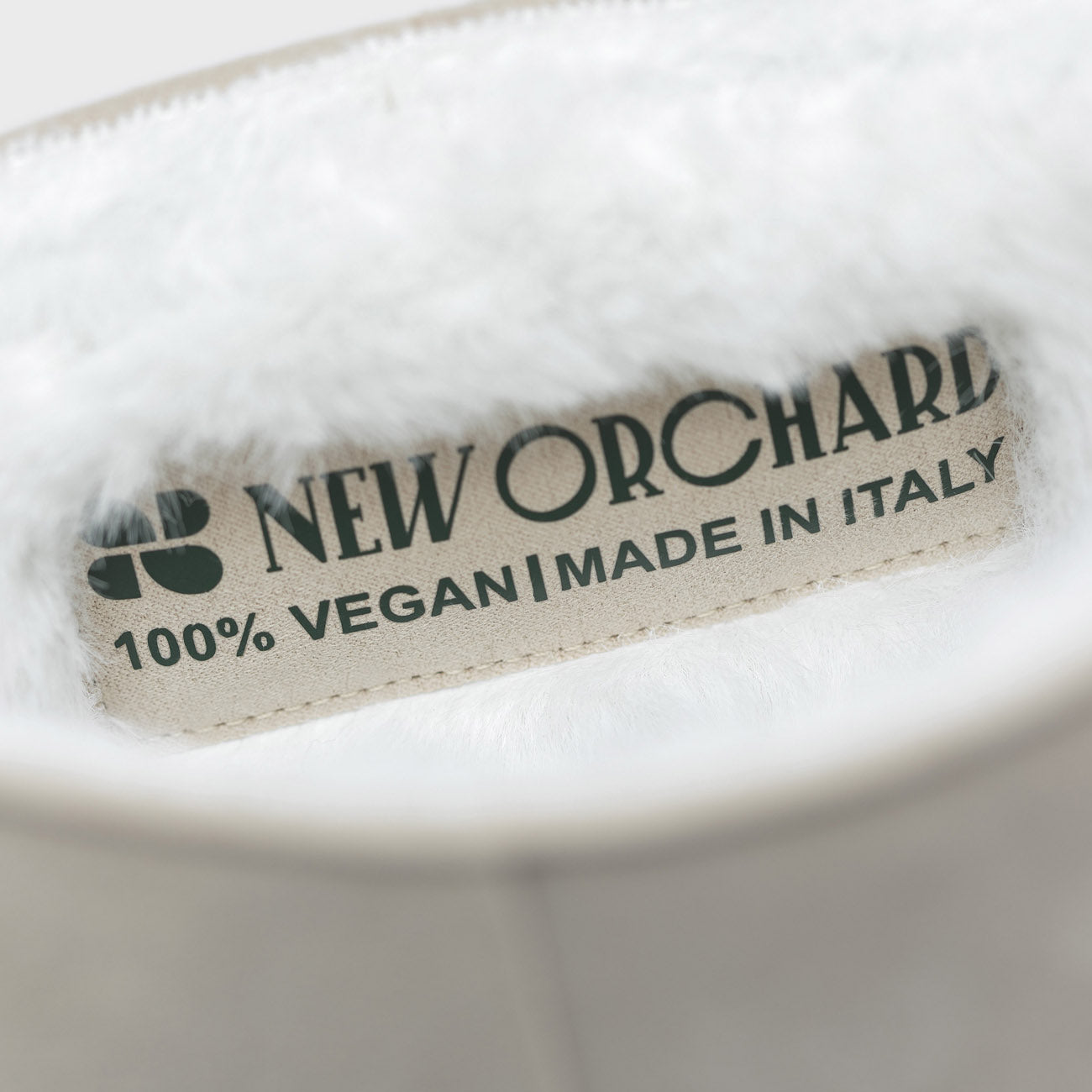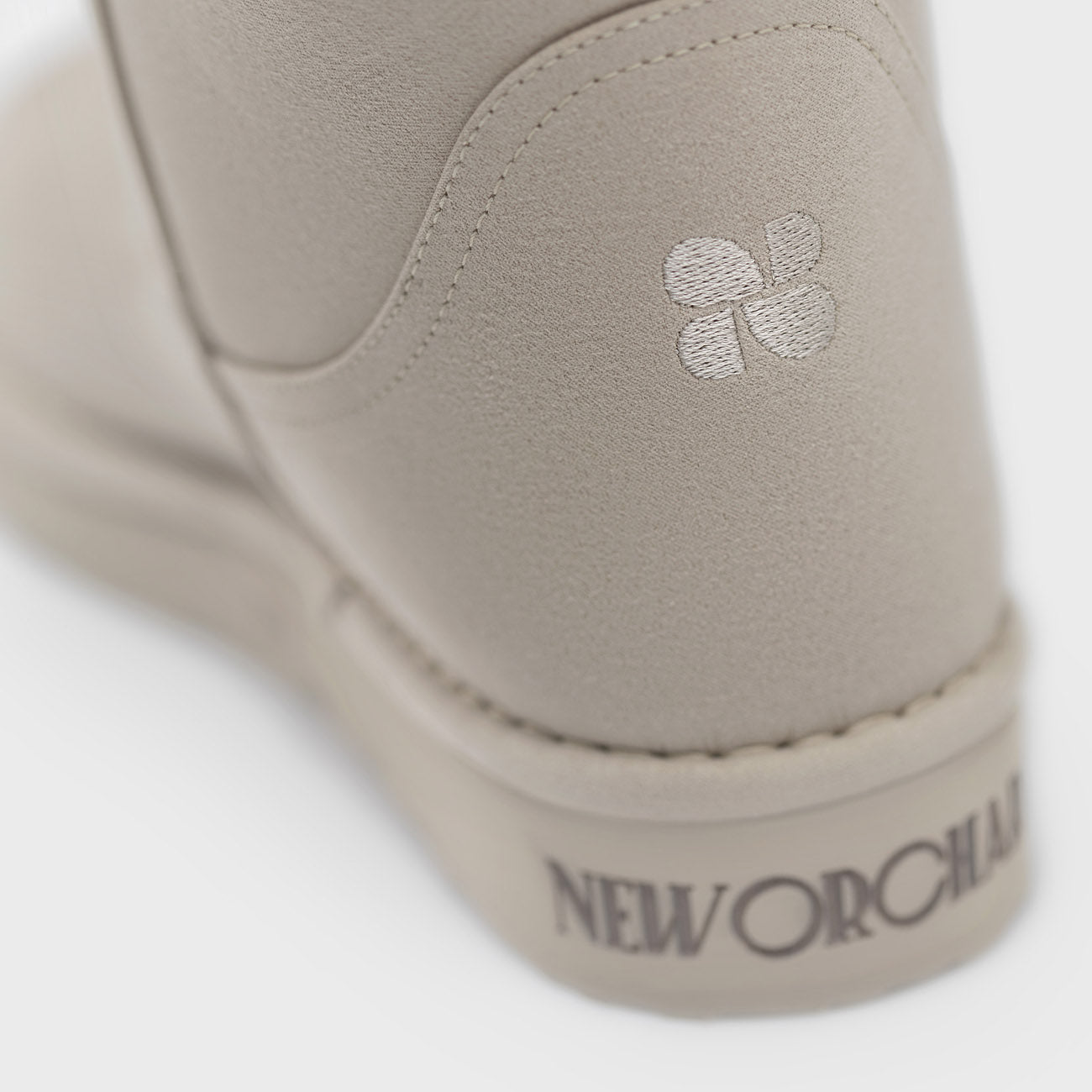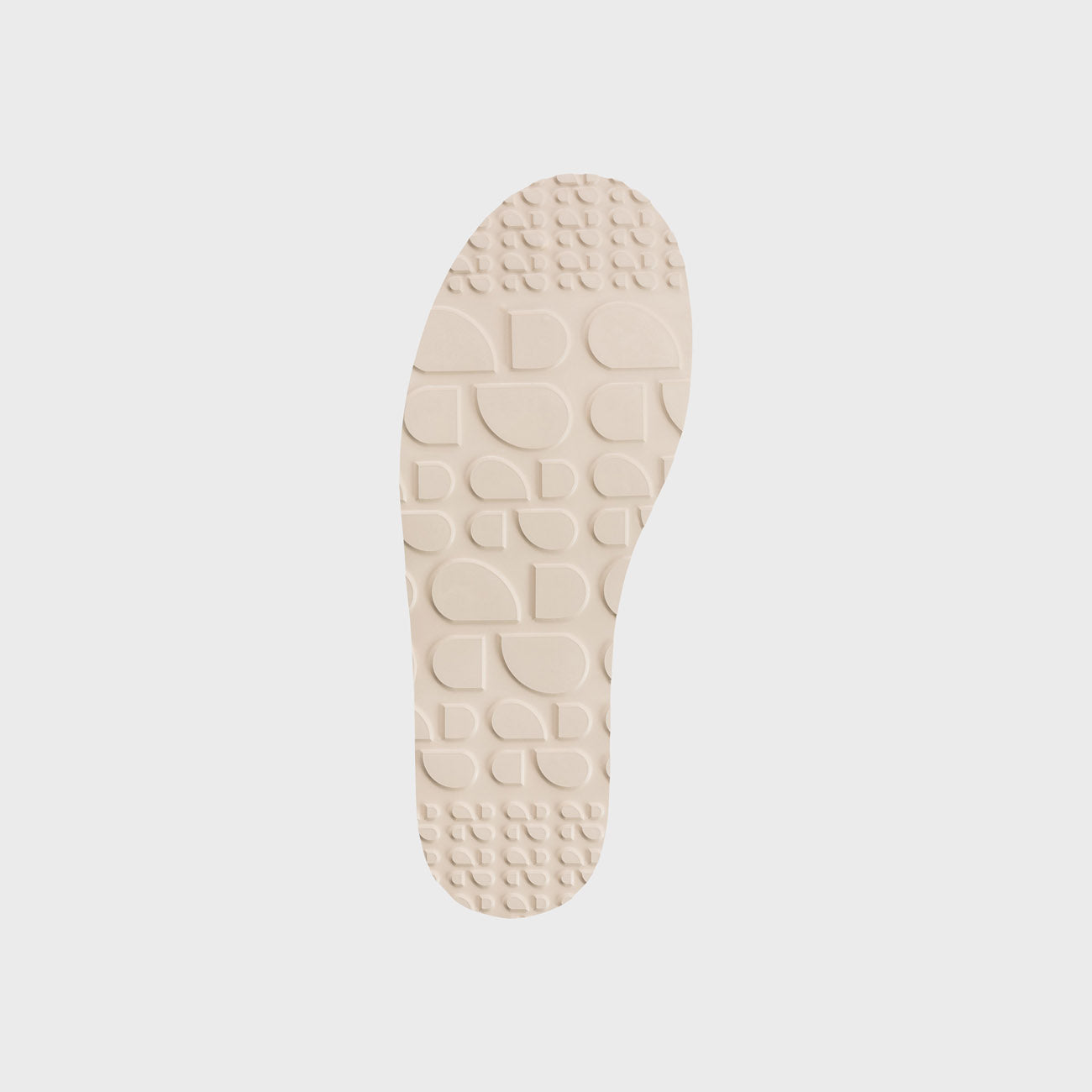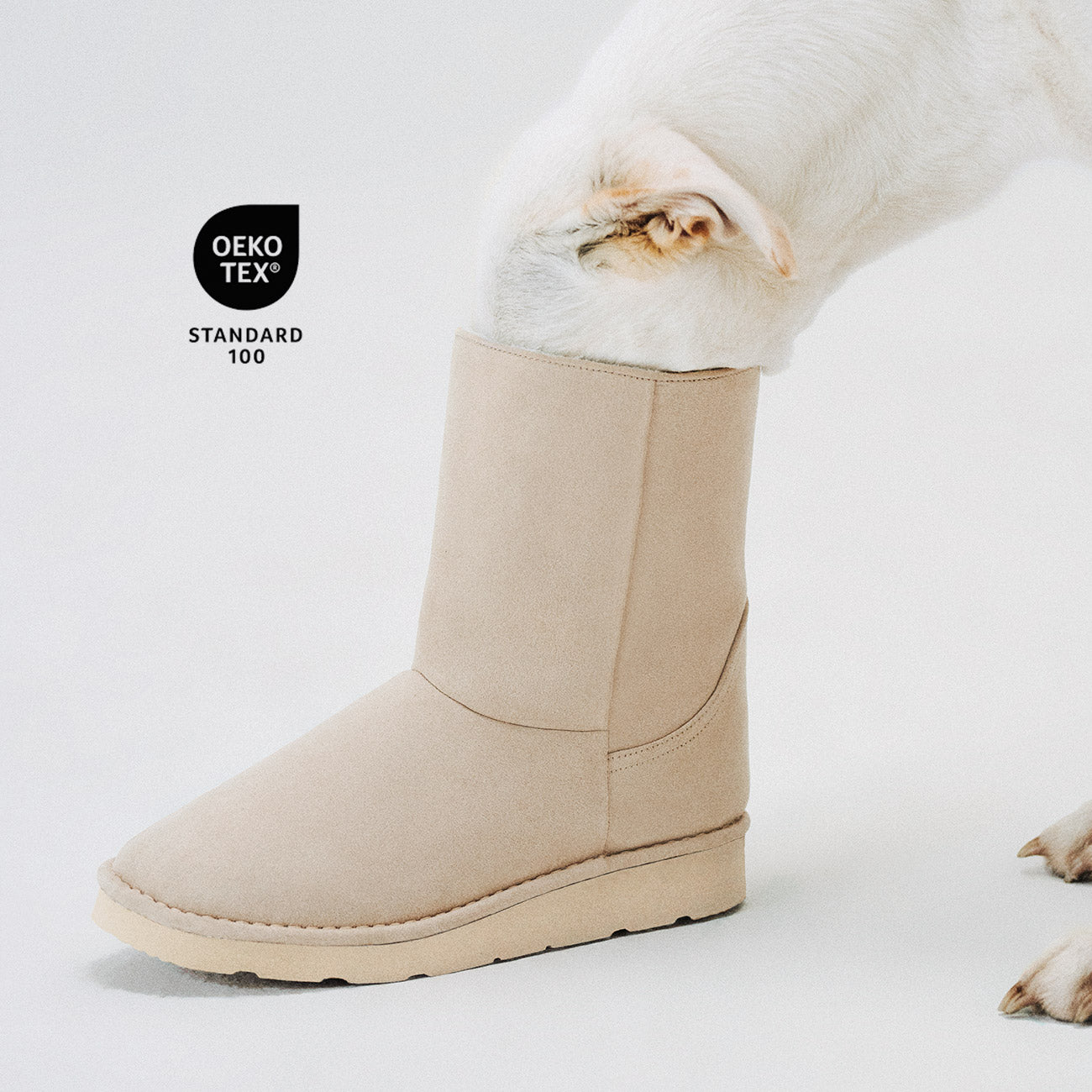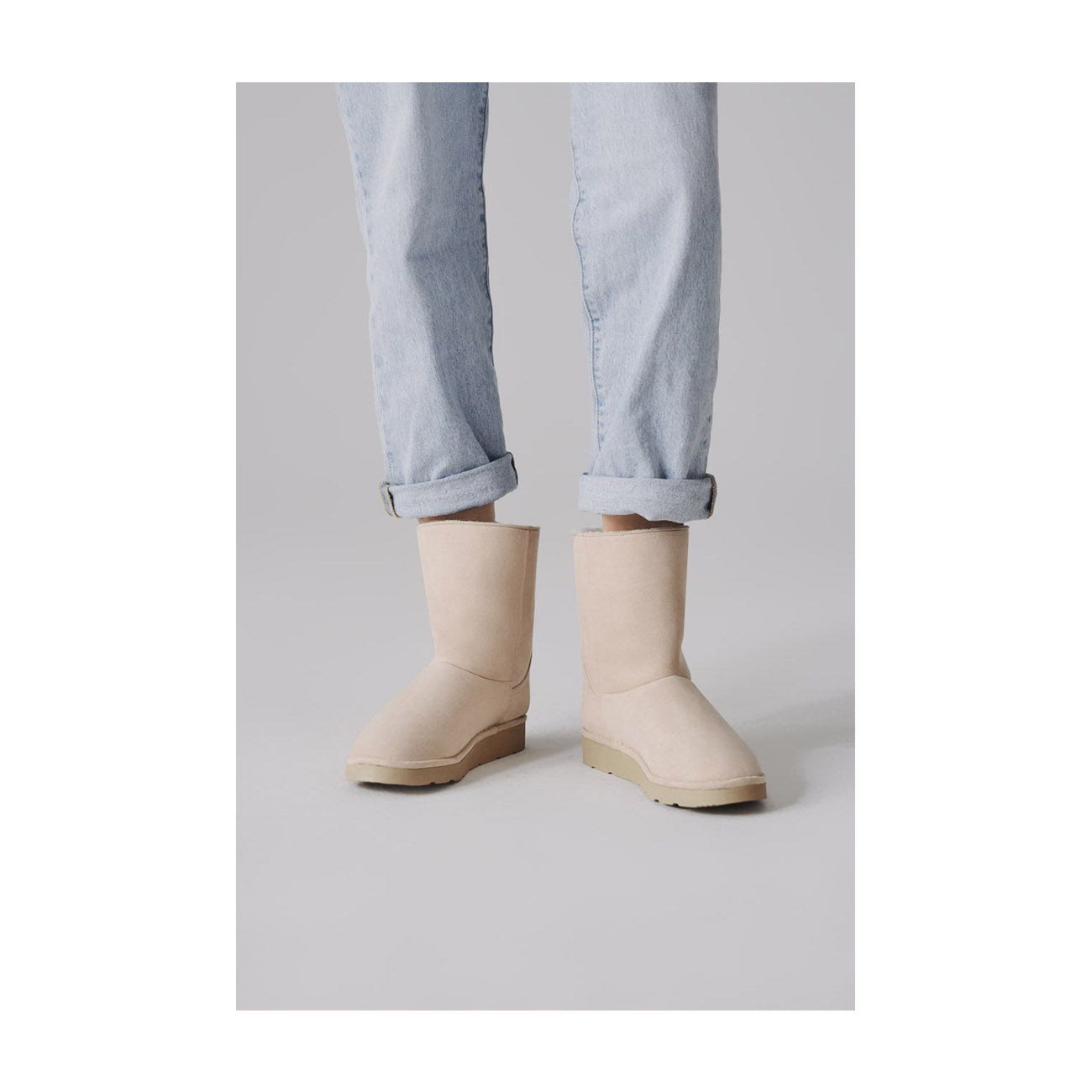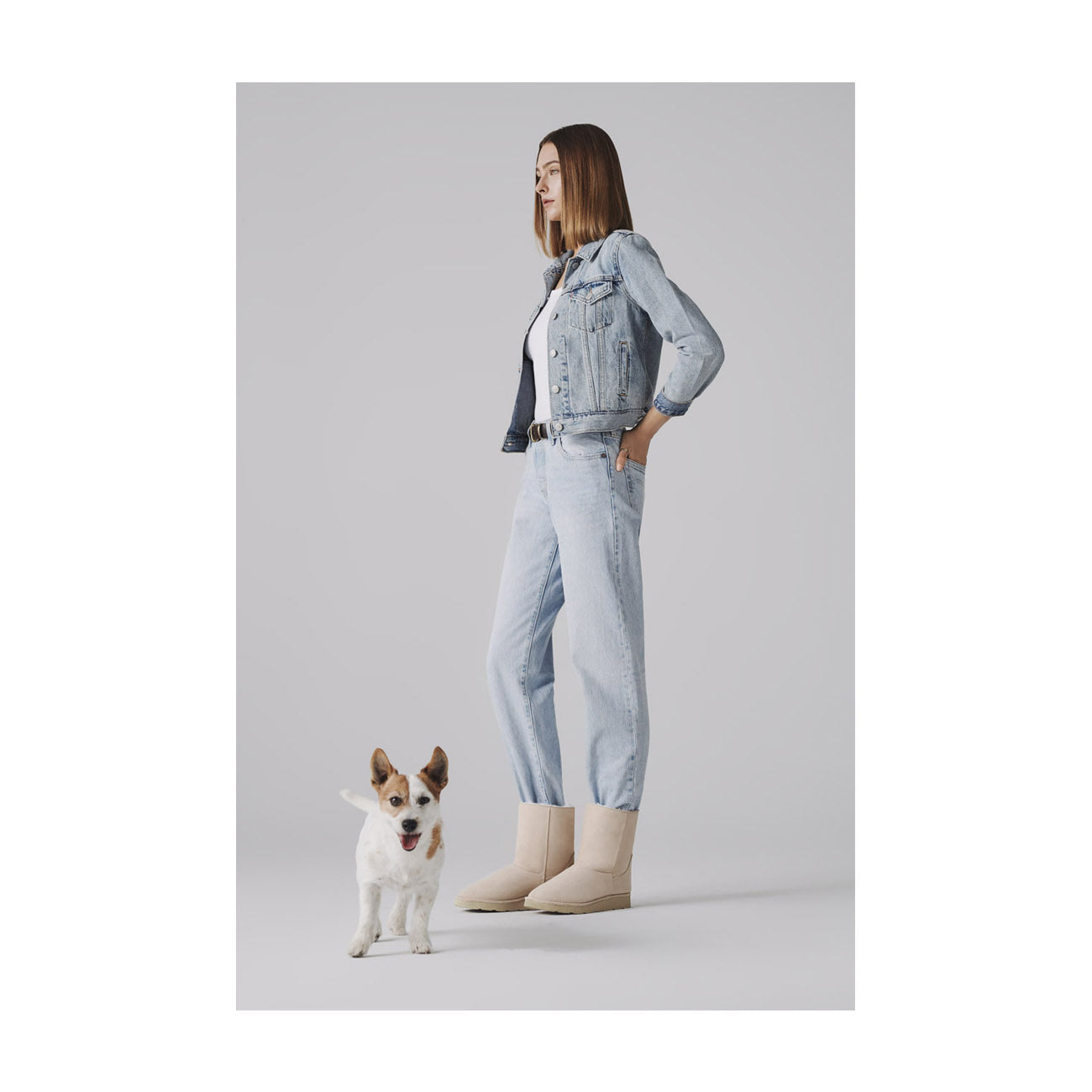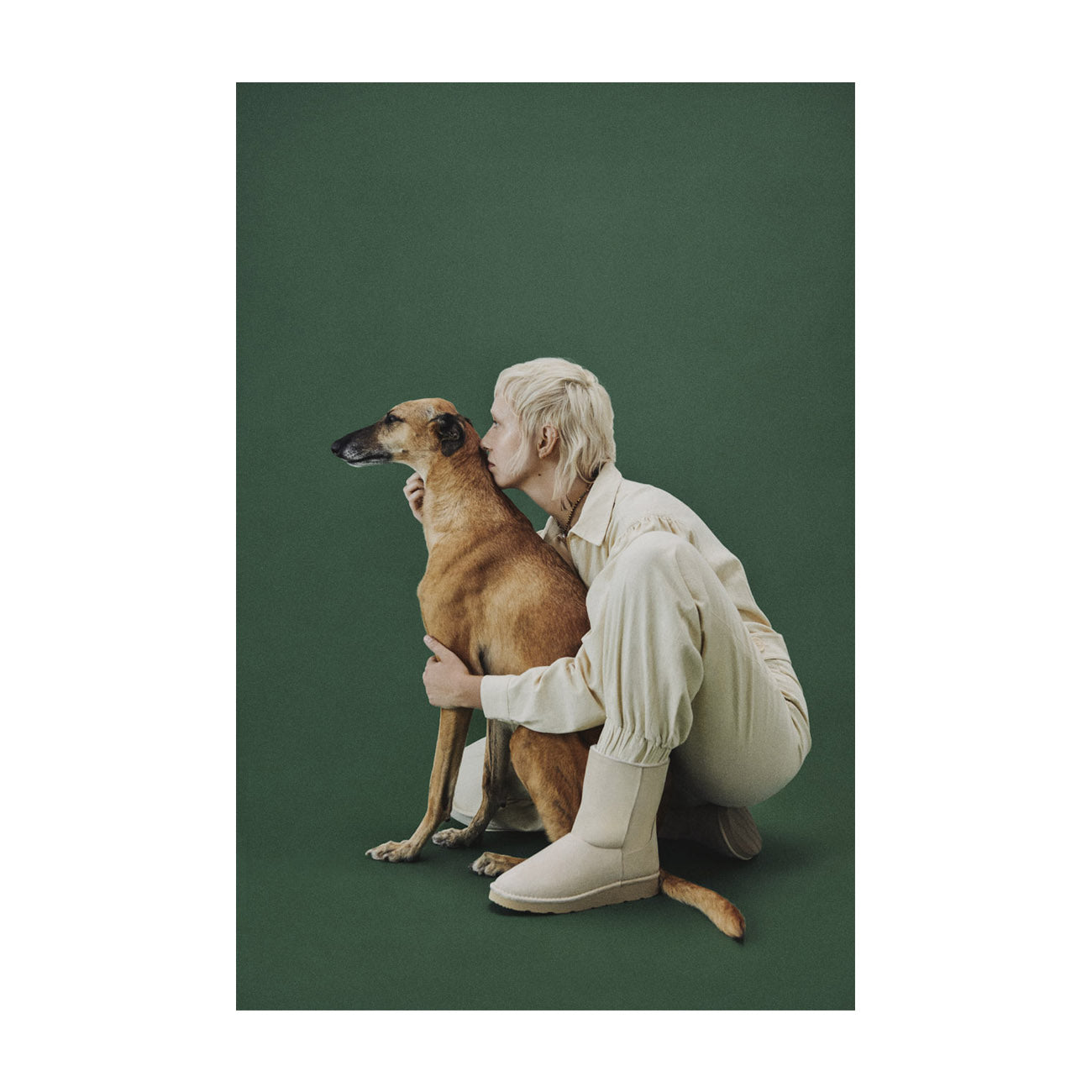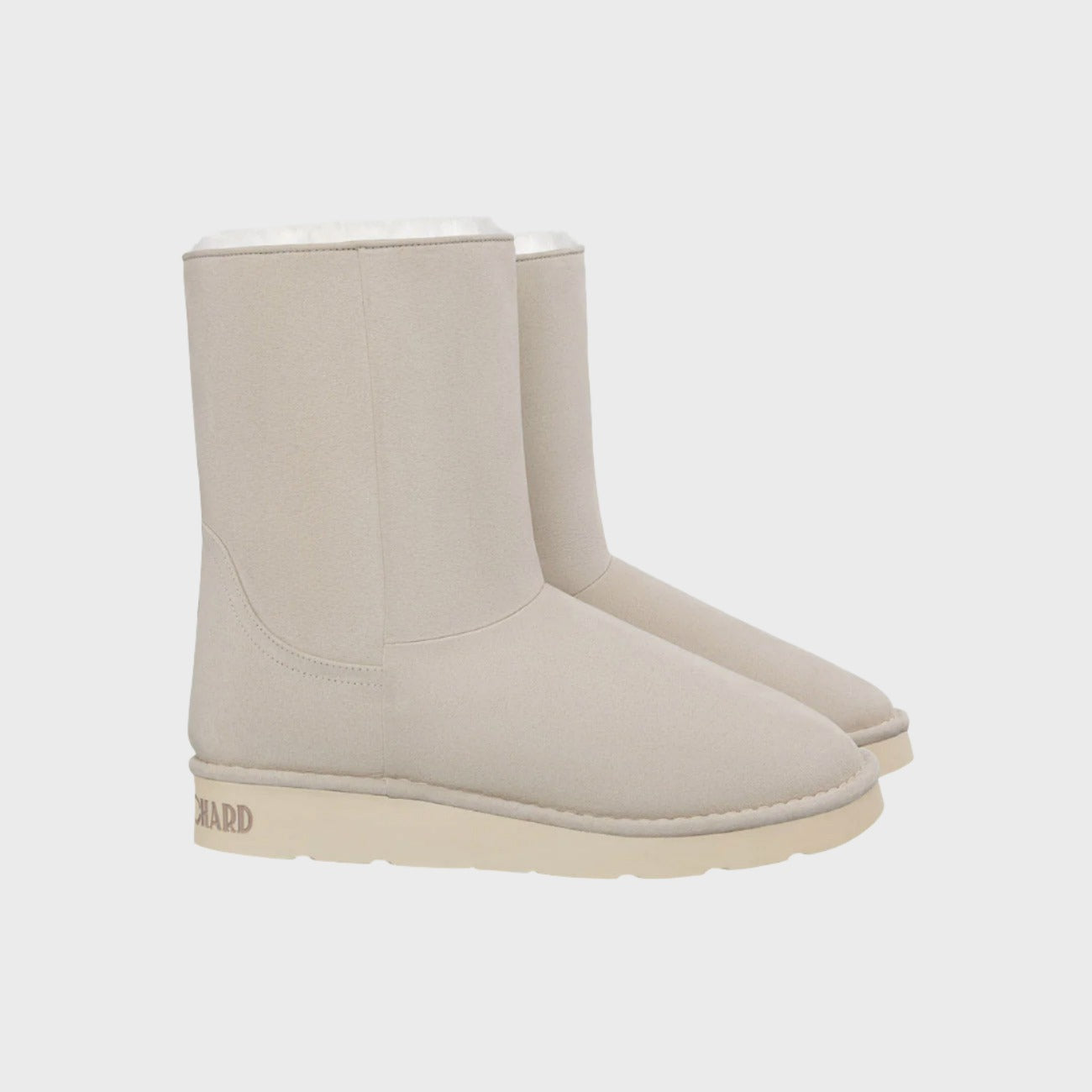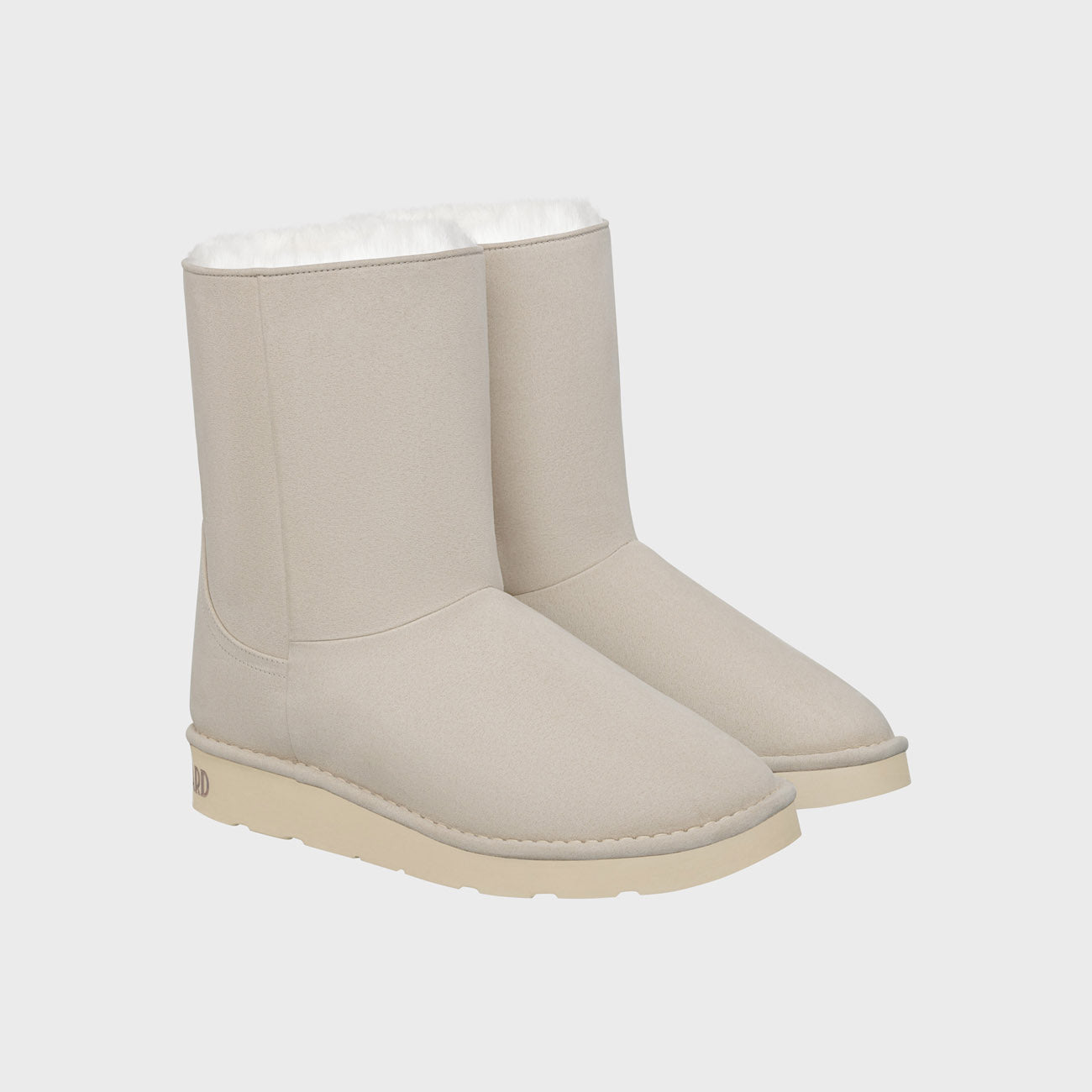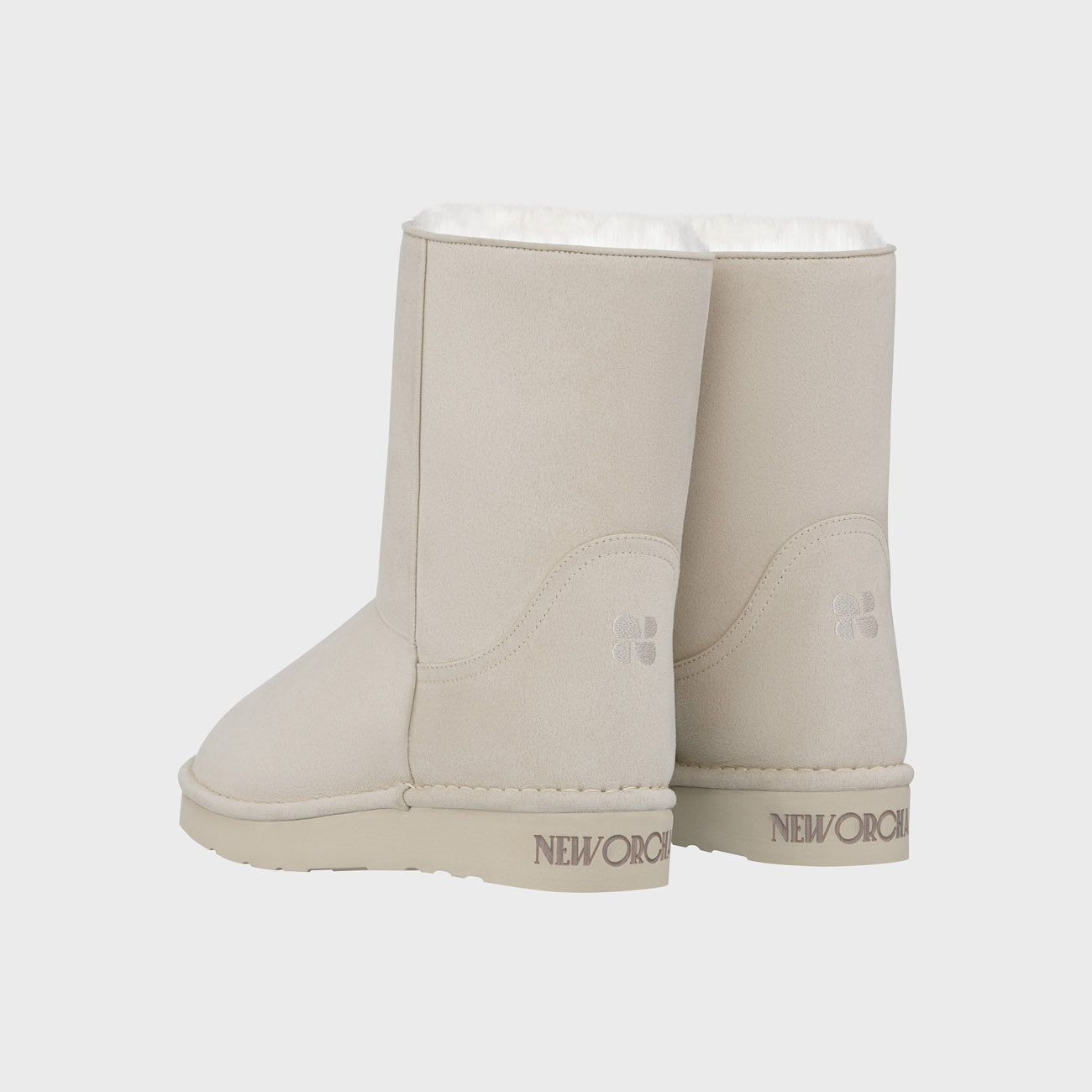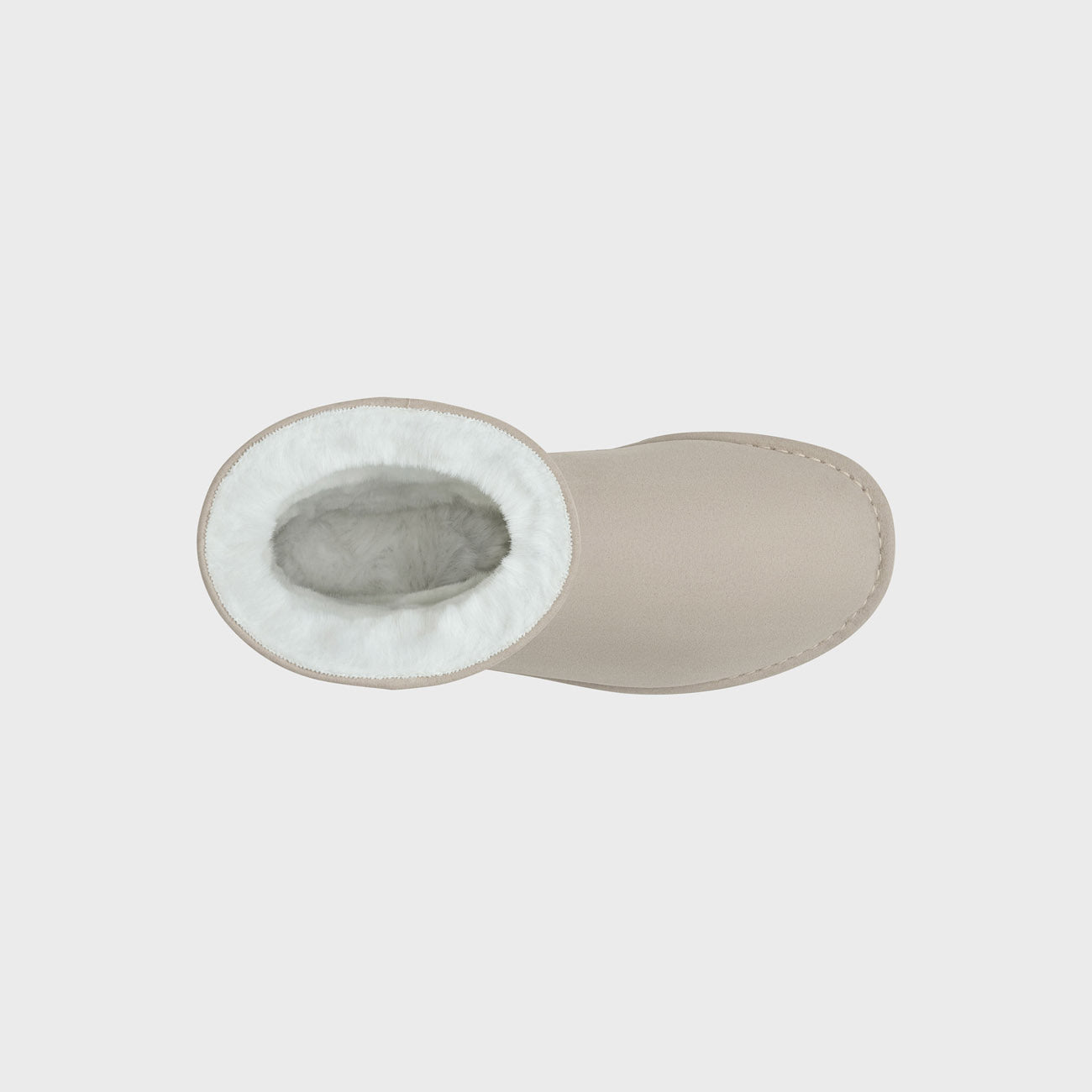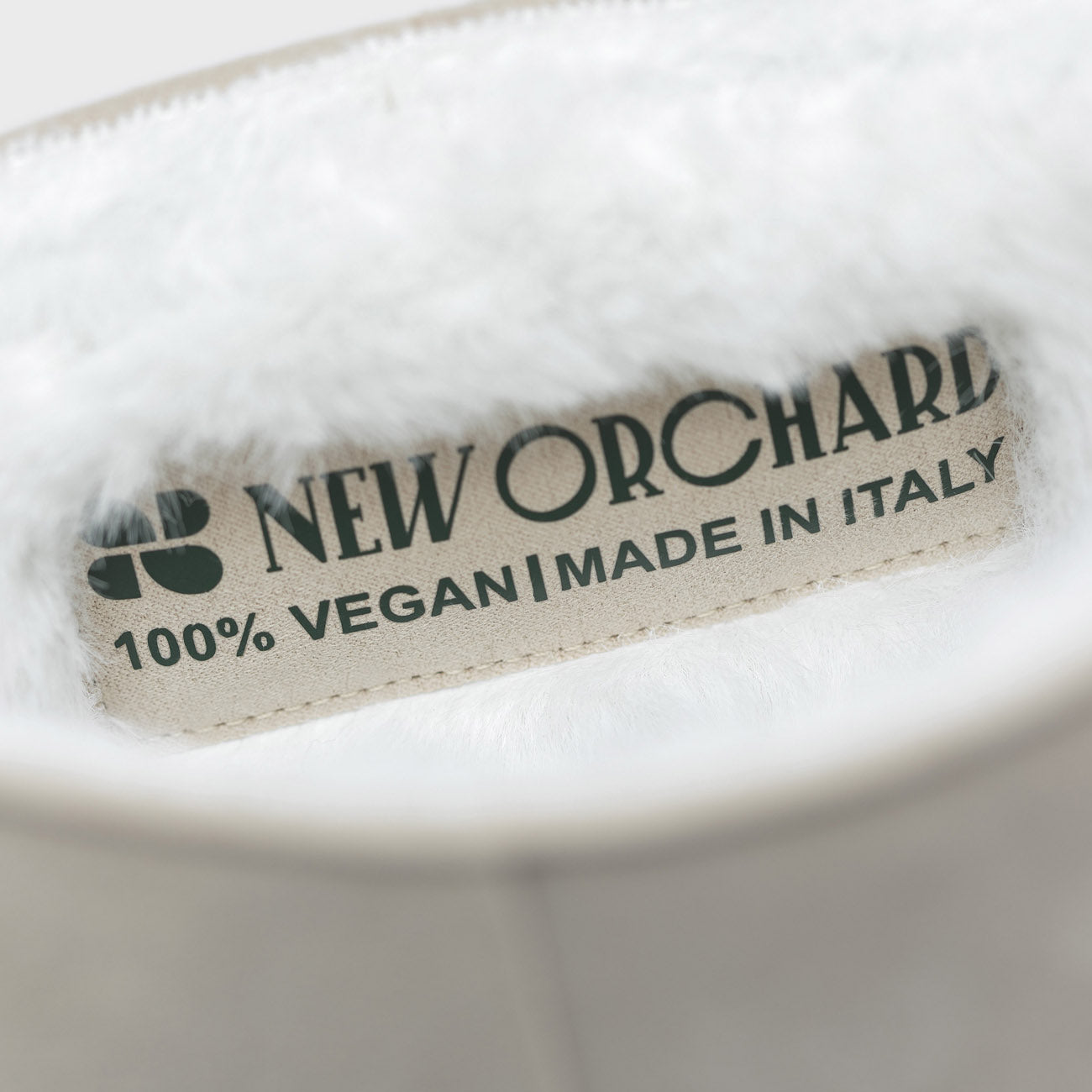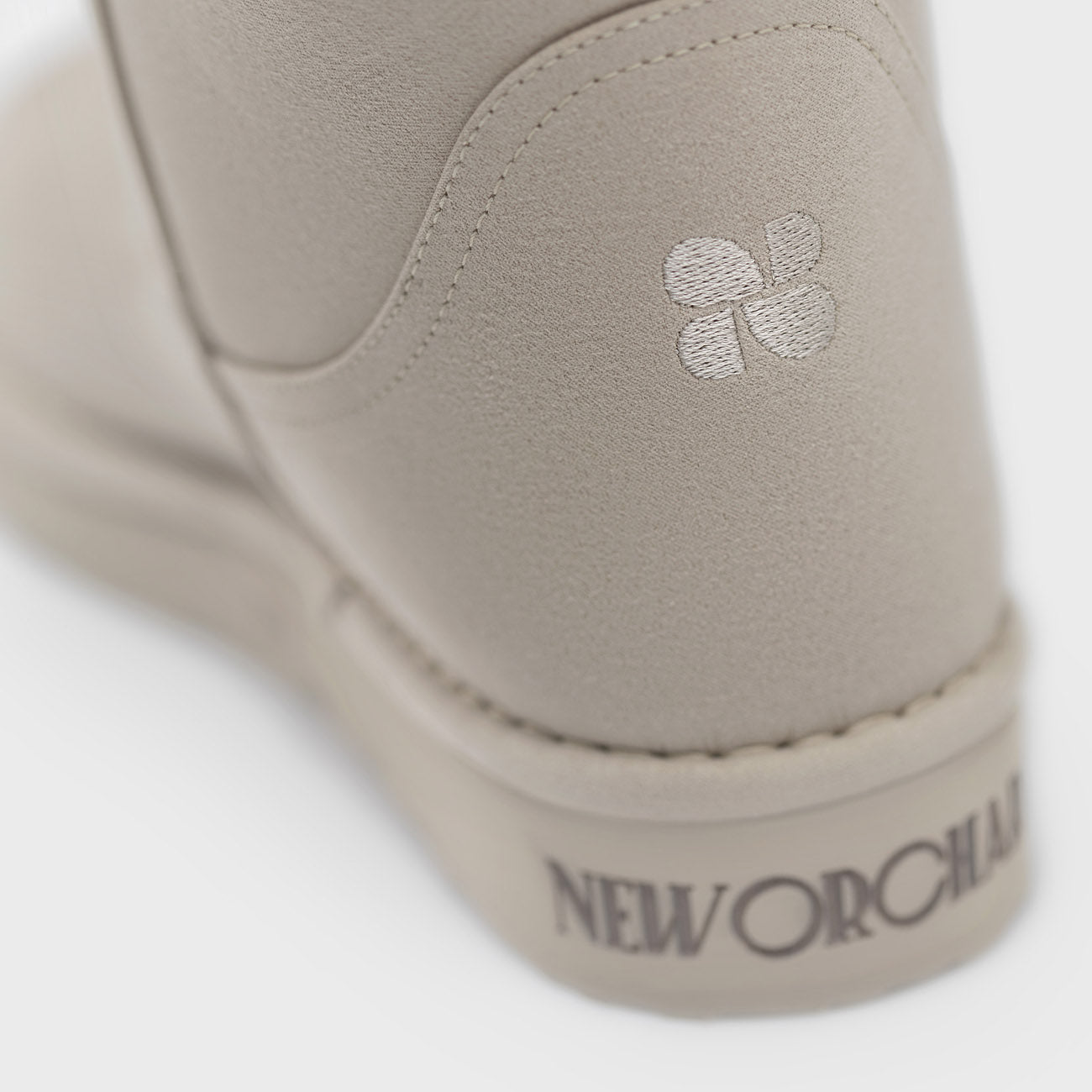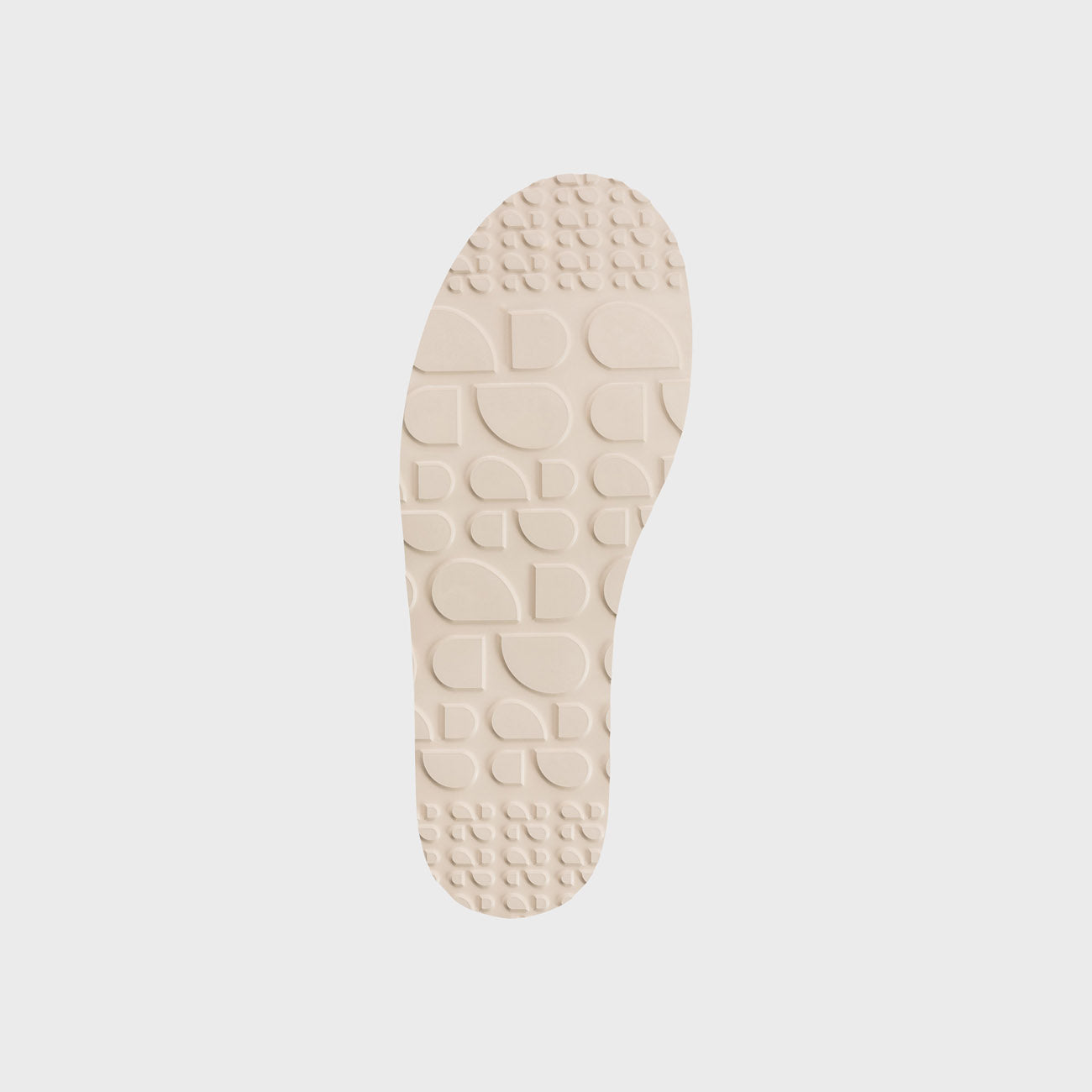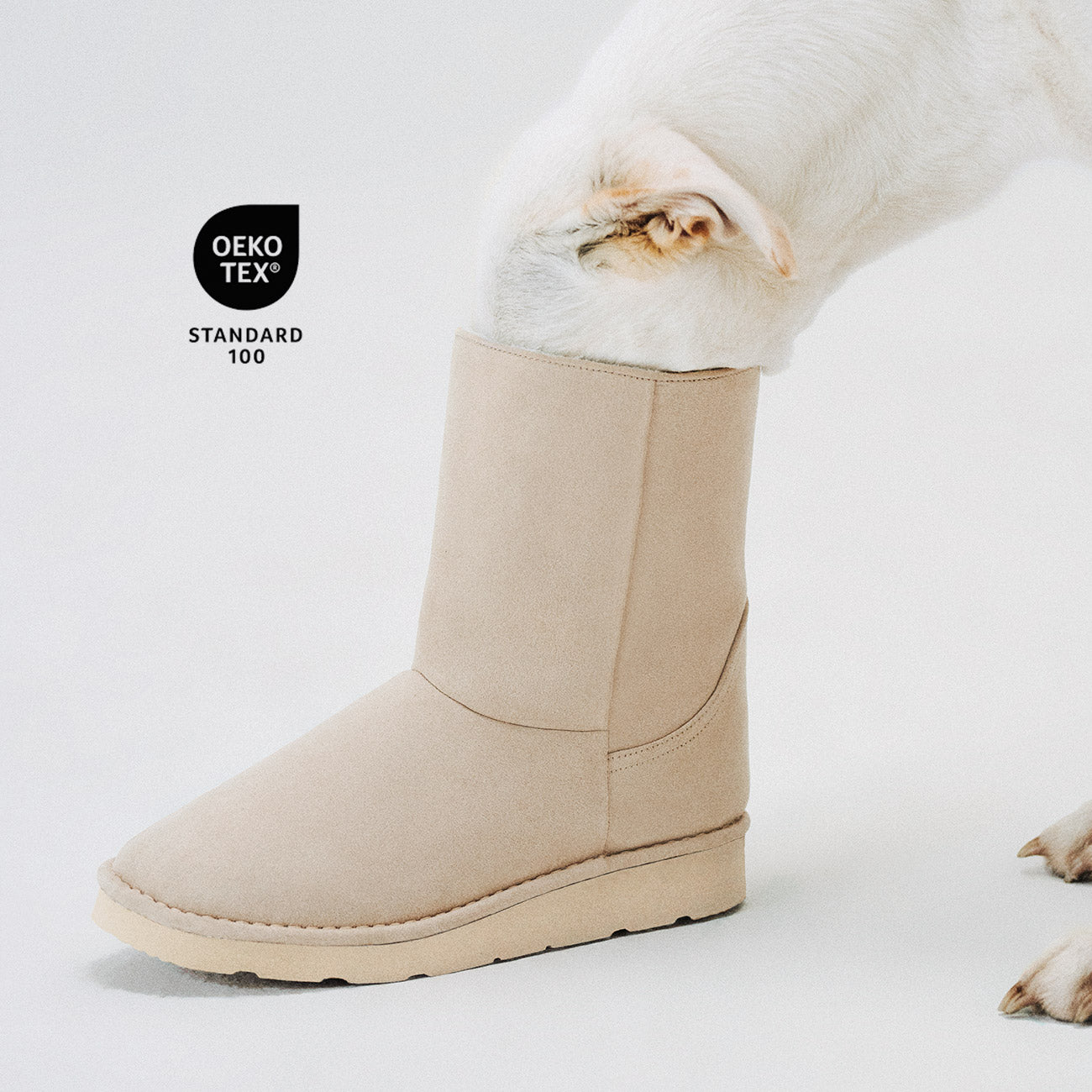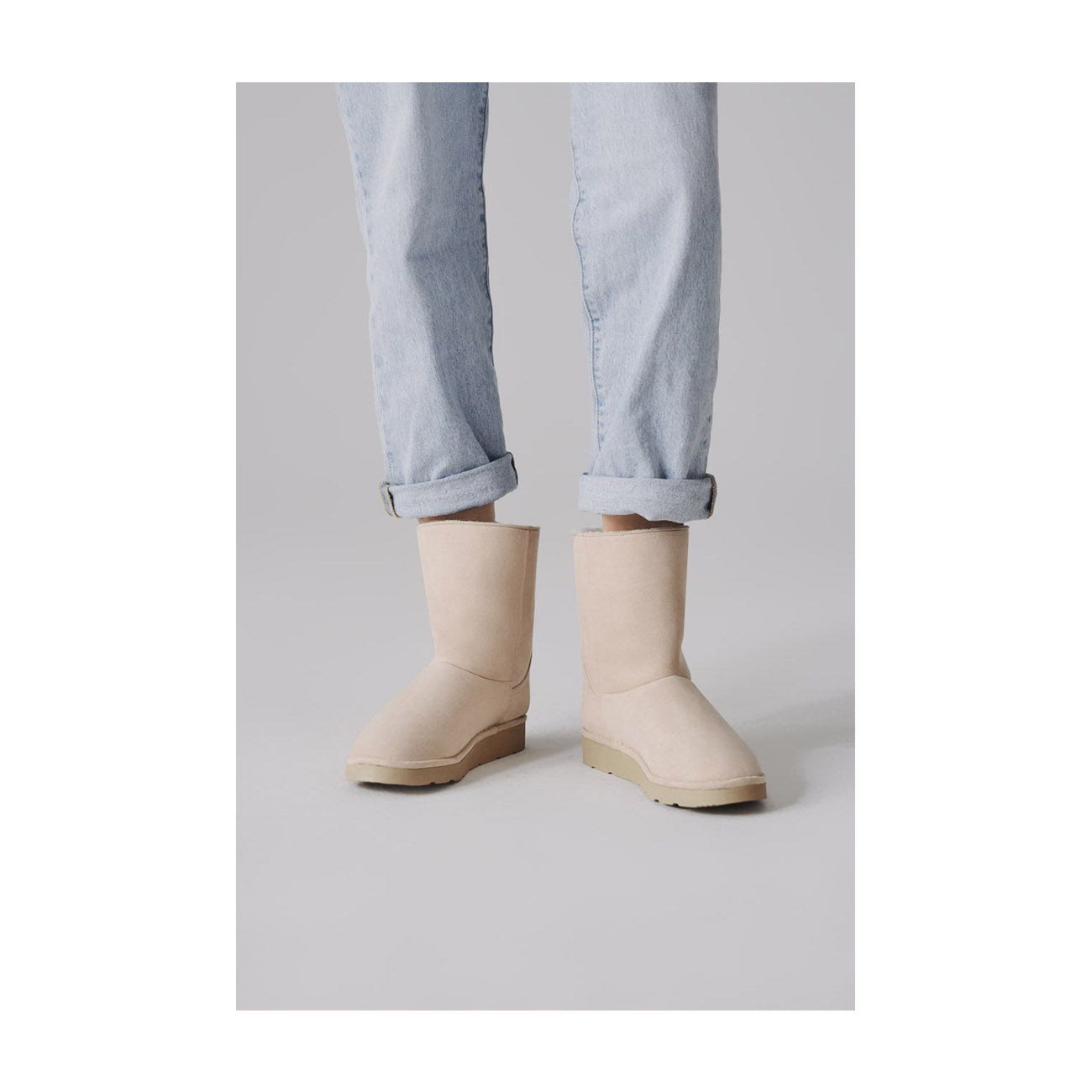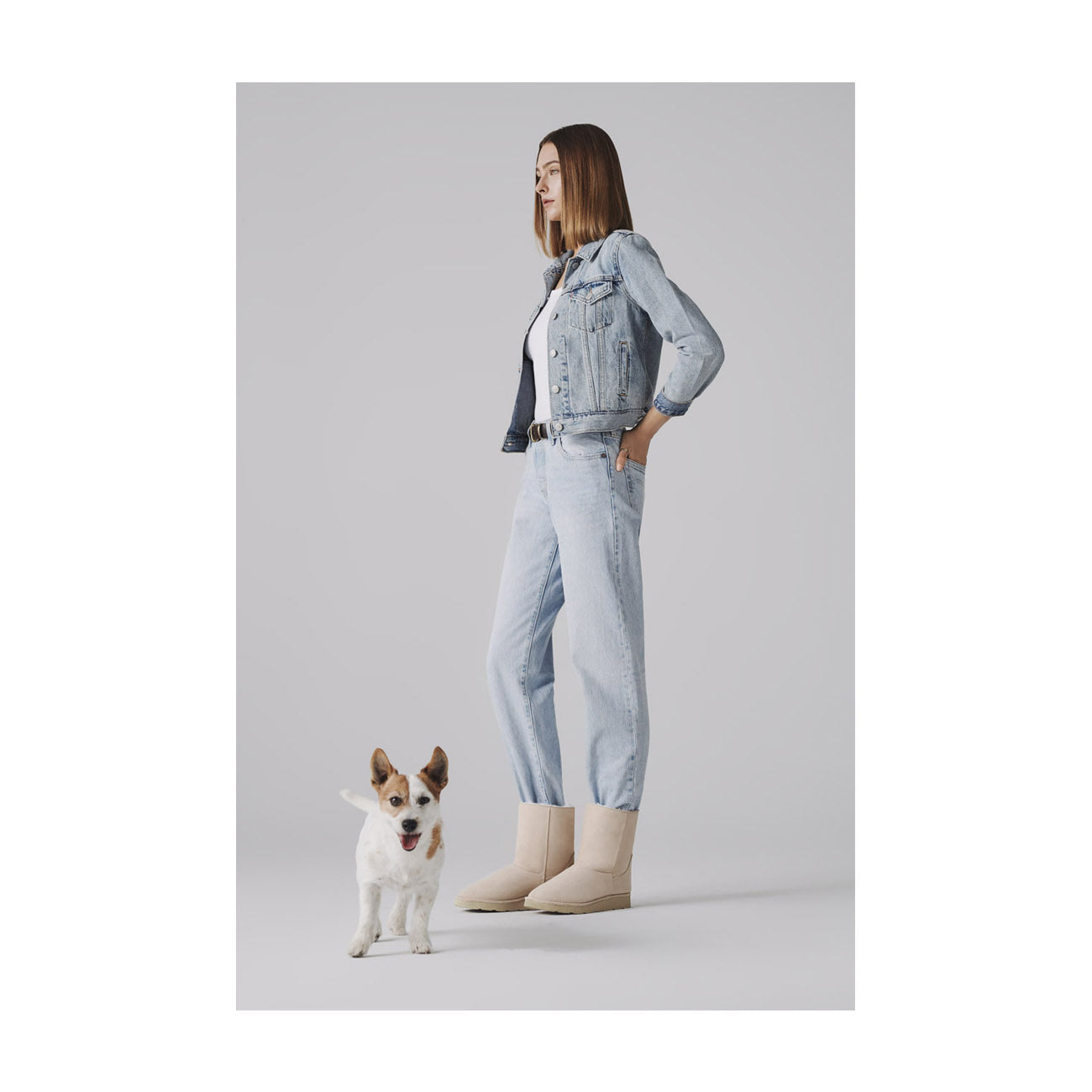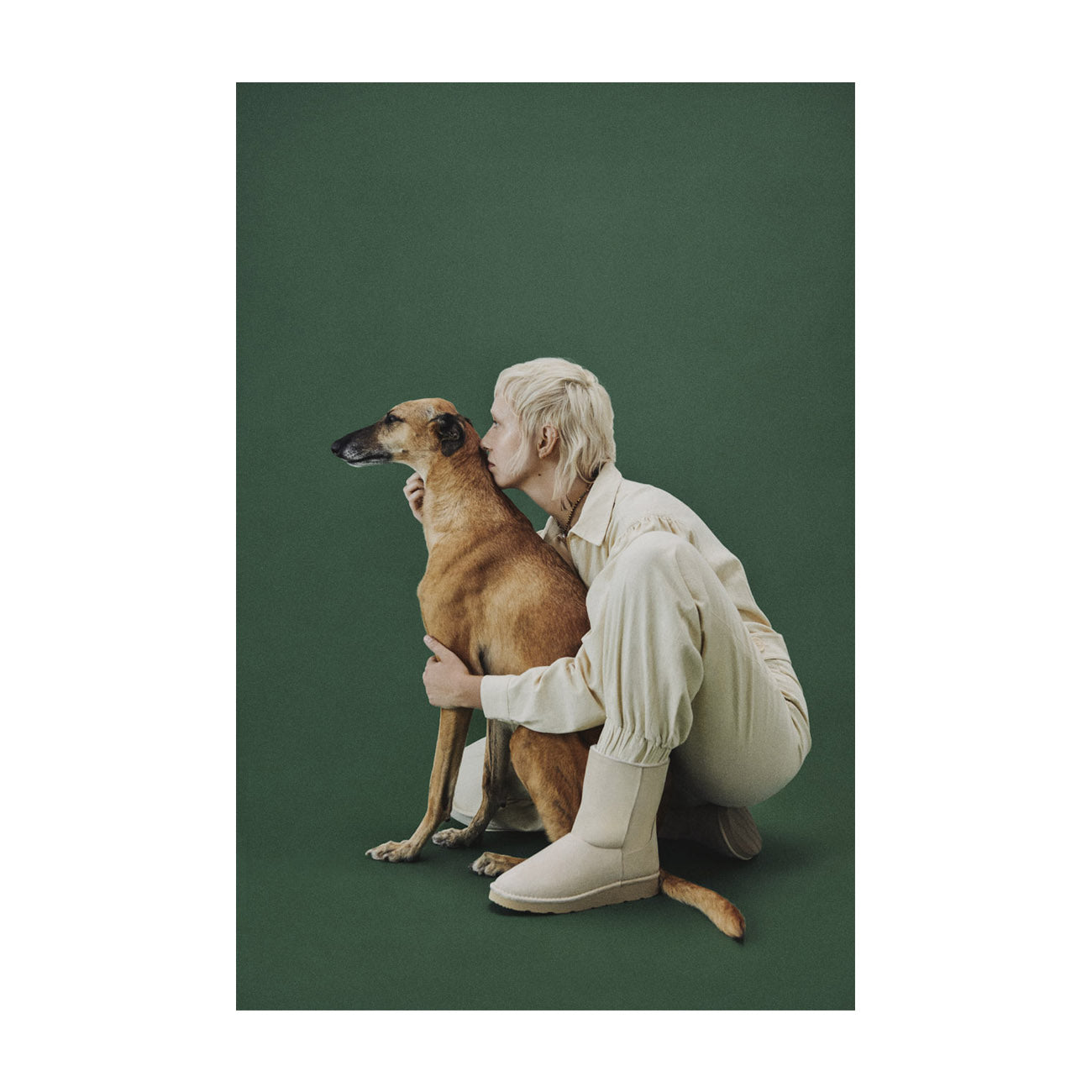 Classic Vegan
Look good and feel great with our timeless Classic Vegan model.
Our timeless Classic Vegan model makes you look and feel beautiful. Soft and comfortable, it can be worn for any occasion - from the red carpet to your home carpet.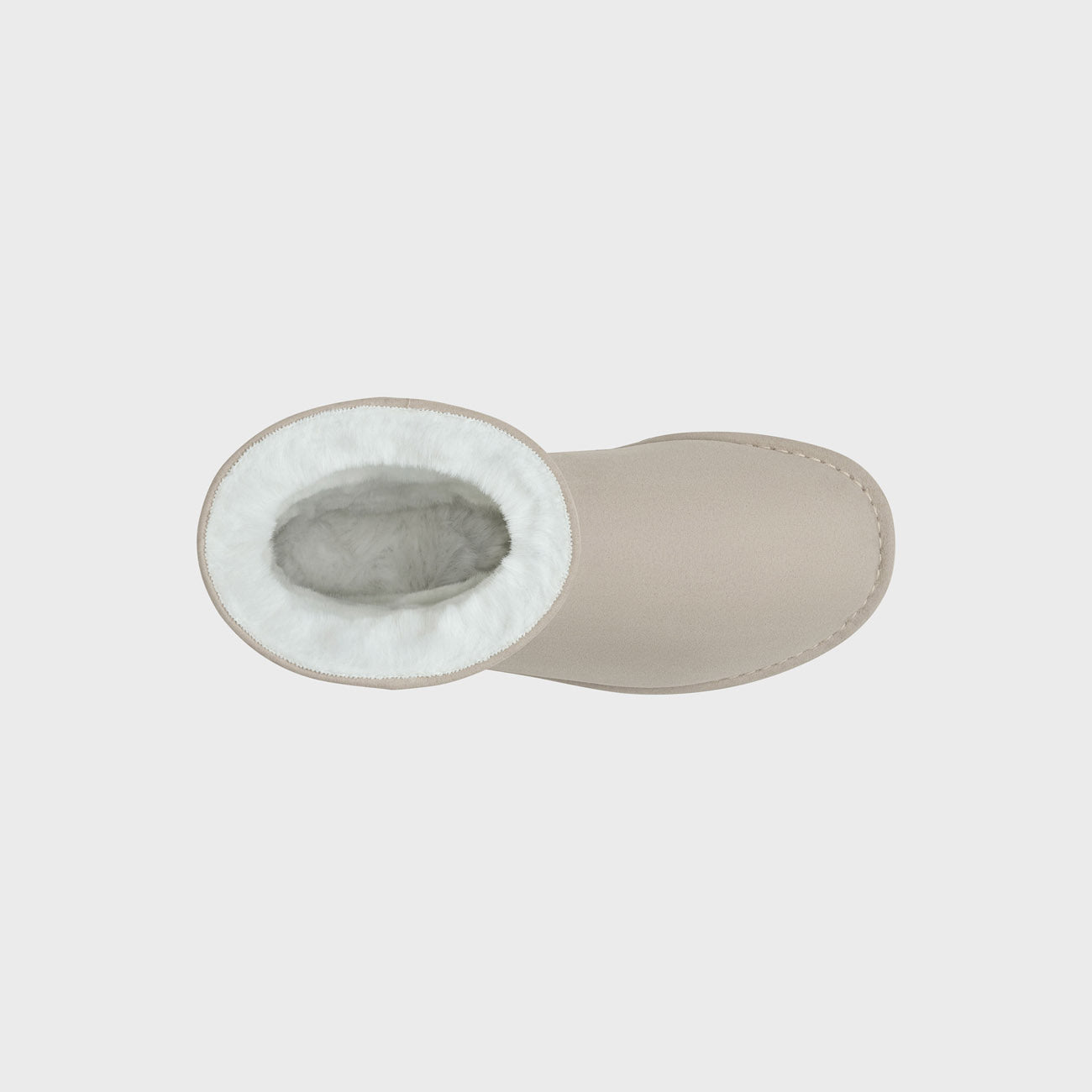 Details

Measurement, Fit & Care

Materials

Shipping
Details

Swiss quality meets classic Italian design. New Orchard boots are the future of vegan footwear.

Our Classic Vegan model was meticulously crafted to meet your every need. Our vegan and non-toxic ingredients keep your feet cozy and comfortable all day long. Our premium non-animal fur has a charming elegance.

You can wear them in the rain with no fear of ruining them. Your feet will stay dry for at least 2.5 hours in the rain or snow. Apply a water-repellent spray once a month (at least – feel free to do it more often).

The outsole is durable and suitable for wear by people of all ages. To ensure your comfort, the insole is crafted from recycled banana peel and covered with faux fur. It can be removed and washed (at 30 degrees Celsius; air dry only).

Created in colors that are in sync with nature, and with subtle, refined stitching, our footwear is unique and innovative. Made by hand and with love, with a greater goal in mind: protecting animals and our planet.


Key features:

Made in Italy
Breathable microfibre
Water resistant
Vegan materials
Measurement, Fit & Care
Shoe height: 30 cm
Sole height: 2 cm
Width: 10 cm
Length: 25 cm
Calf circumference: 15 cm
Do you have special size requirements for your calves?
We can adjust your footwear to your needs.
Contact Form >
Cleaning
To clean the vegan leather, gently wipe it down with a damp cloth. Be careful not to rub too much! We advise against using any cleaning products (such as soap, polish, or other treatments), as these may cause damage.
The insole can be washed in a washing machine at 30° Celsius on a gentle cycle. Air dry only.
Materials
Upper sole
Breathable microfiber, 100% solvent free

Lining
100% microfiber faux fur, 100% solvent-free

Insole
100% natural, made of banana waste

Outer sole
Eco-friendly EVA, 100% solvent free

Packaging
Recycled box and paper. Plastic-free and fully biodegradable paper and stickers, 100% recycled.

Shipping

You can choose from 3 shipping options, all environmentally conscious:


Free delivery:
All orders over EUR 300 include free worldwide shipping, that takes 7-10 working days.


Standard delivery:
All orders below EUR 300 are shipped with the trusted partners, that takes 7-10 working days.


Eco delivery:
Willing to wait a bit longer? We offer free worldwide shipping on any order, shipped using carbon-neutral transportation. It takes 14-30 days.