How are the New Orchard shoes made?
It all starts with a sense, a fleeting feeling that not everything is quite right. And the more you think about it, the clearer it becomes...

This is how the idea for New Orchard footwear stepped into our hearts and minds.

Then we had to figure out how to make the idea happen. So, we decided to find not only the best designers and shoemakers, but also artisan shoemakers who shared our vision and were like-minded...

We work with shoemakers whose skills and techniques are generations-old, lovingly passed down from their parents and grandparents. They are the best kind of craftsmen. Using our vision, their hands, and our joint appreciation for beautiful things, they make manifest our vision.


Watch these skilled masters create your footwear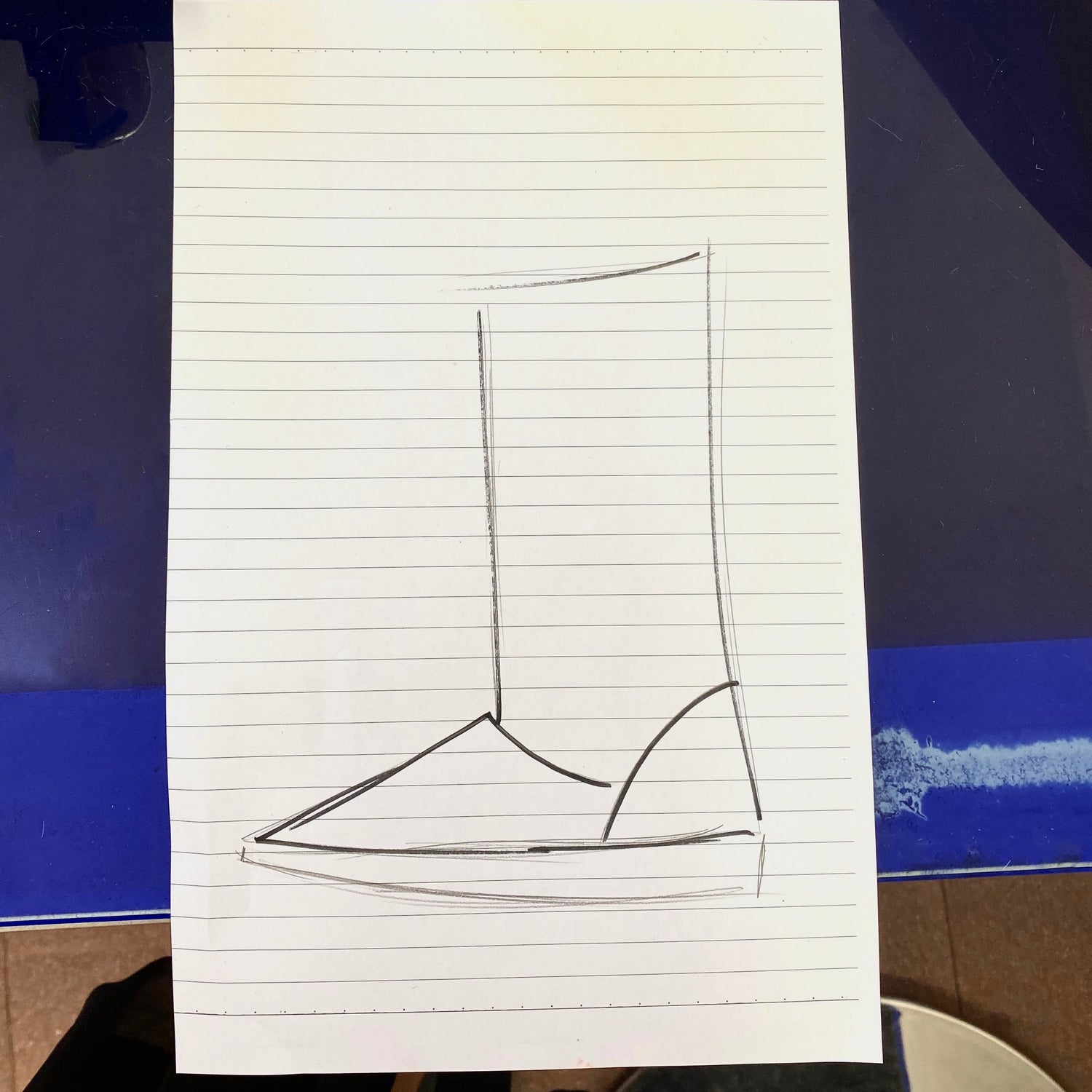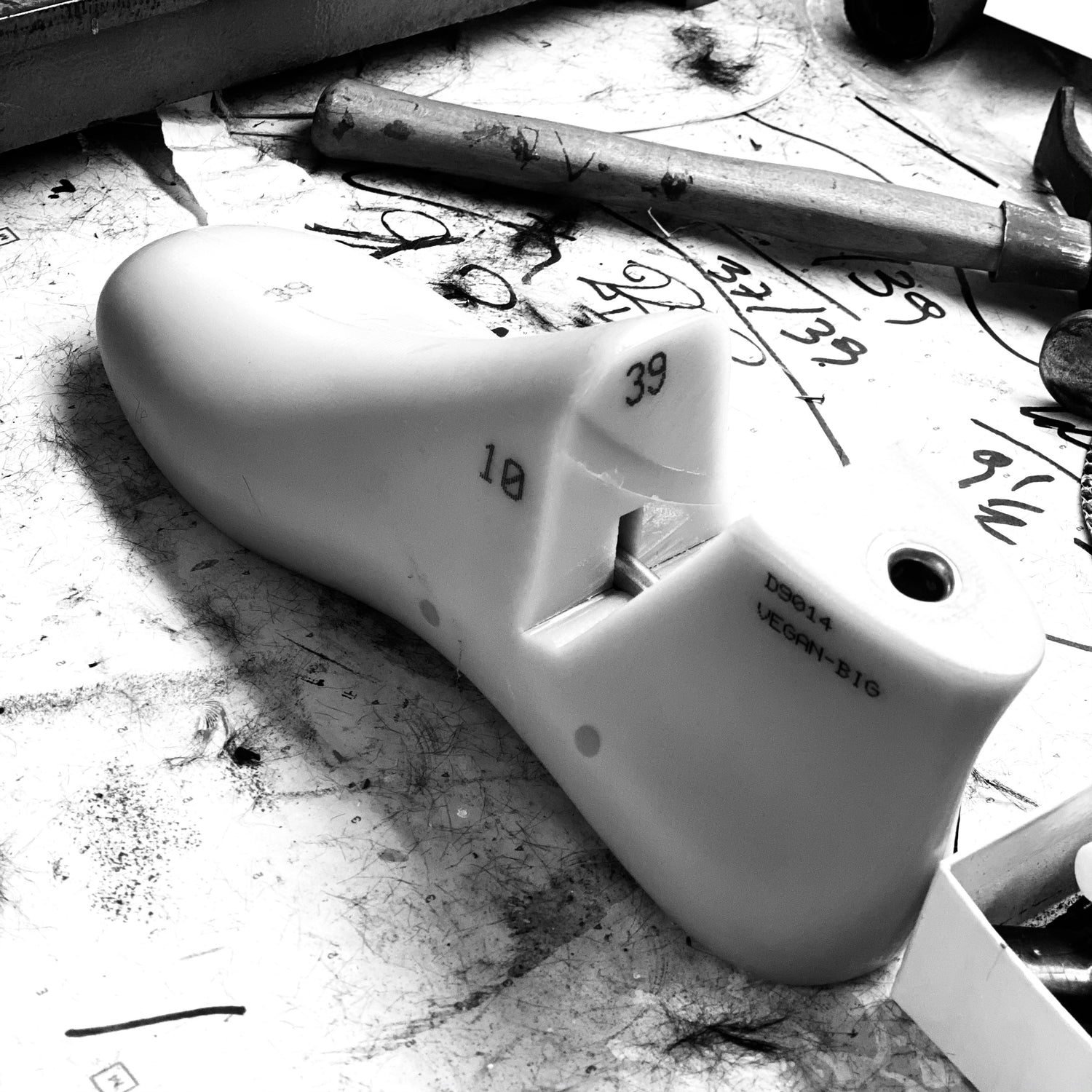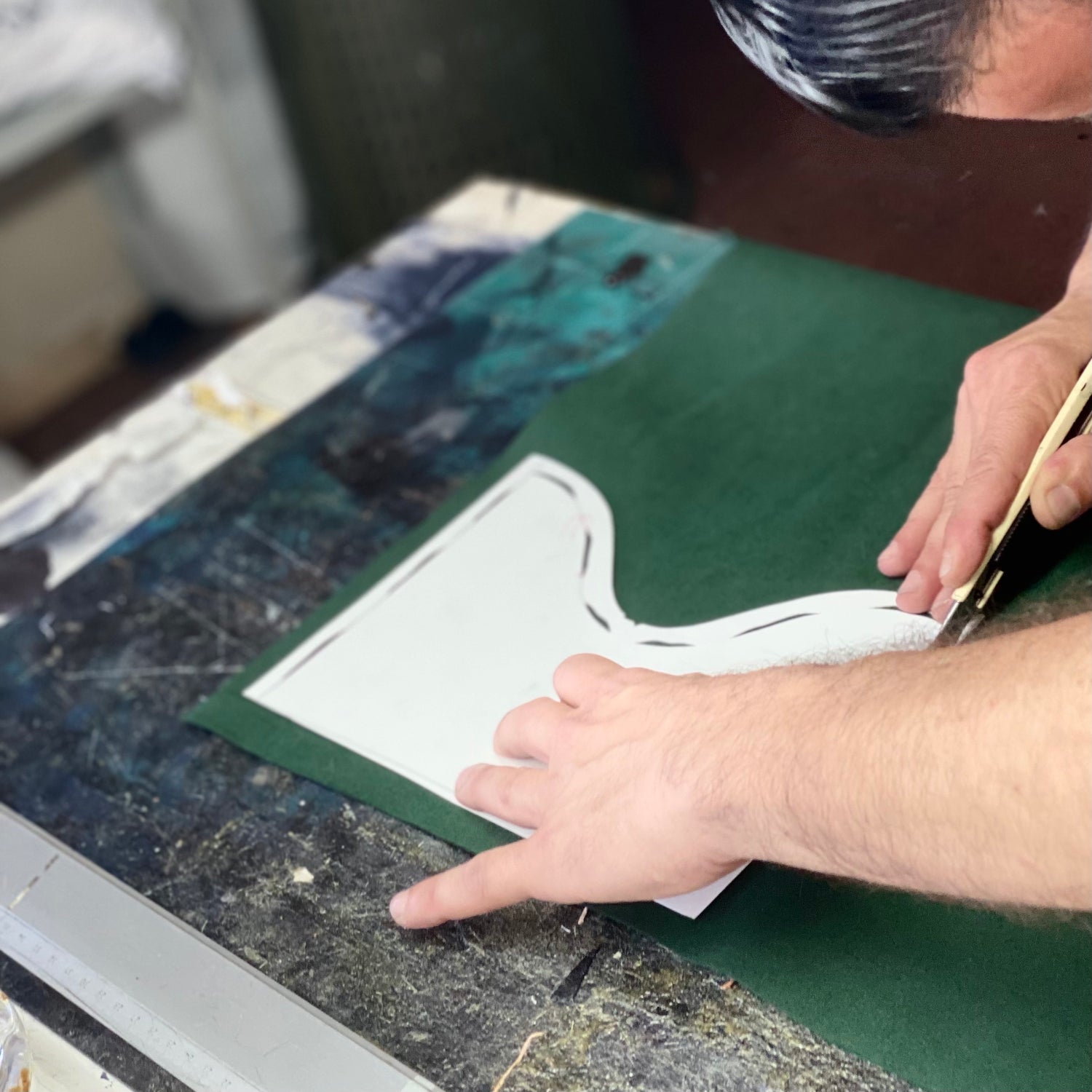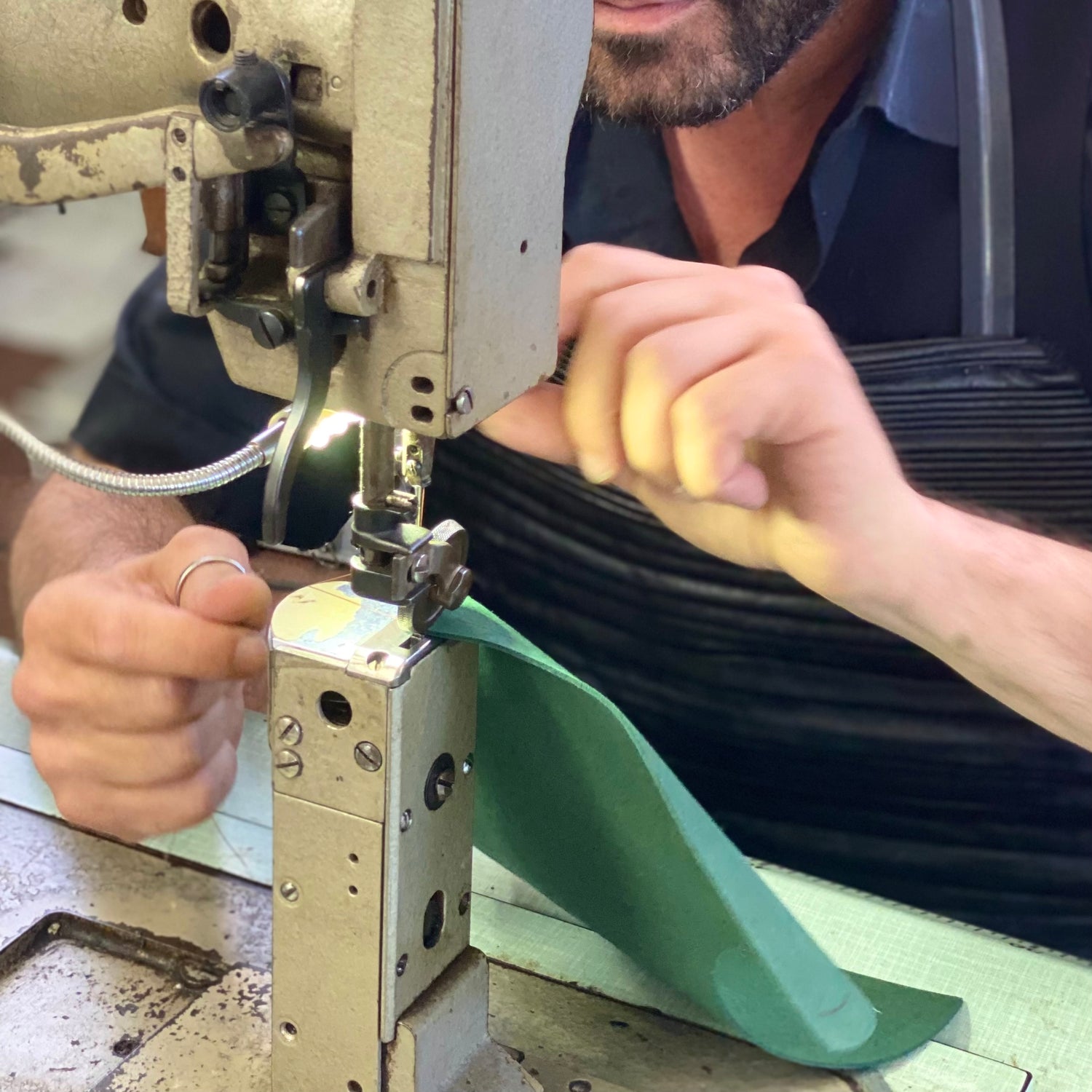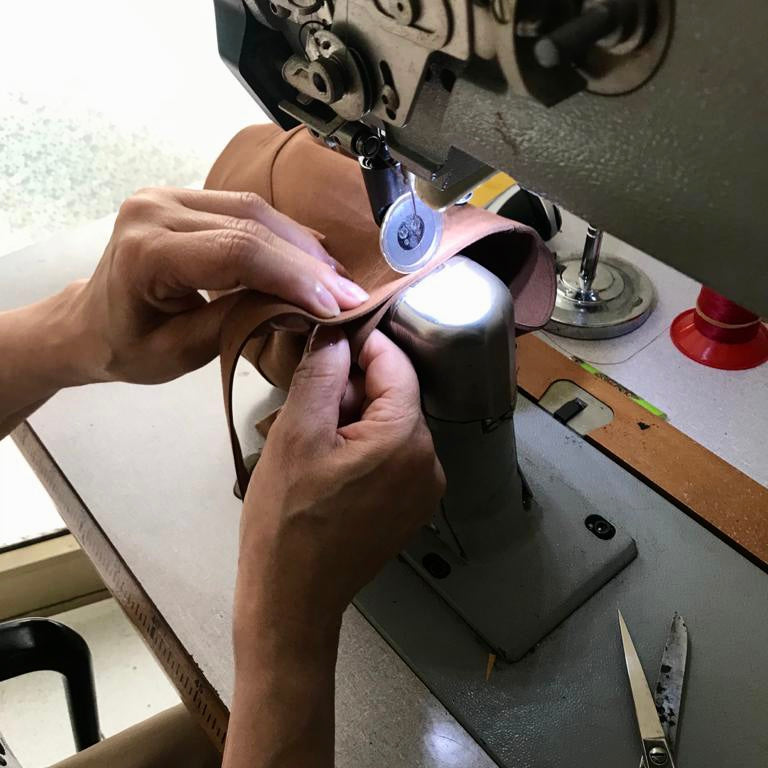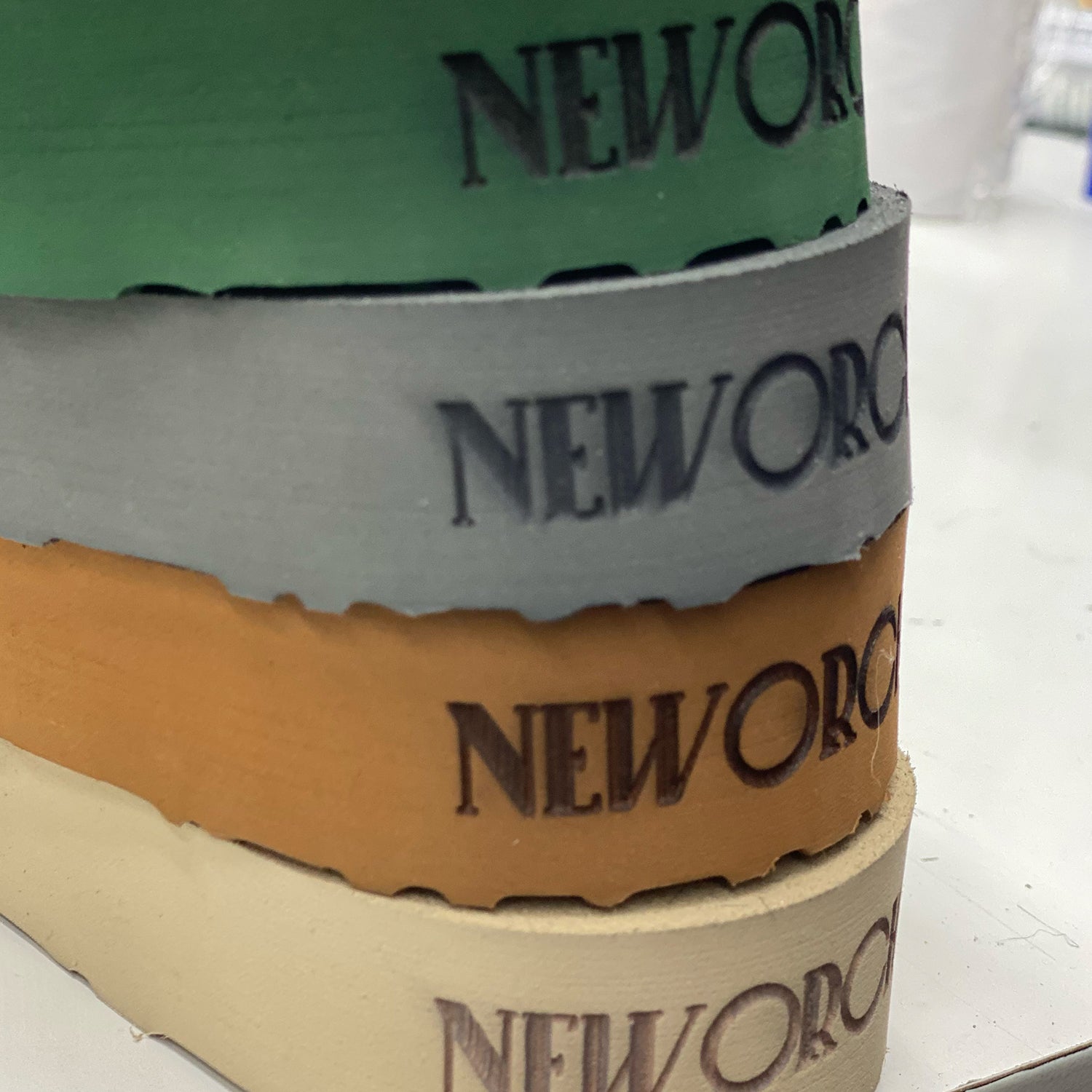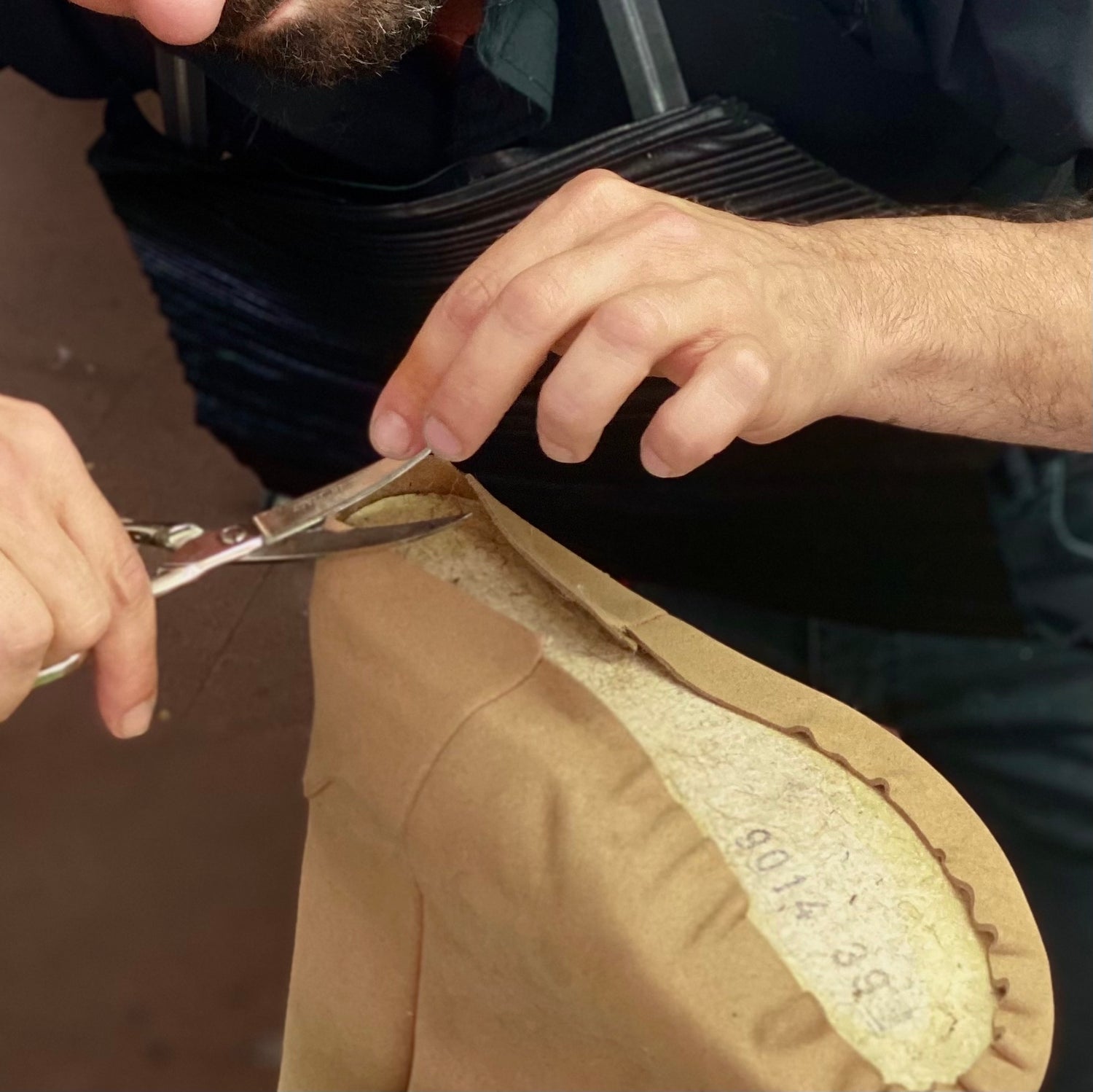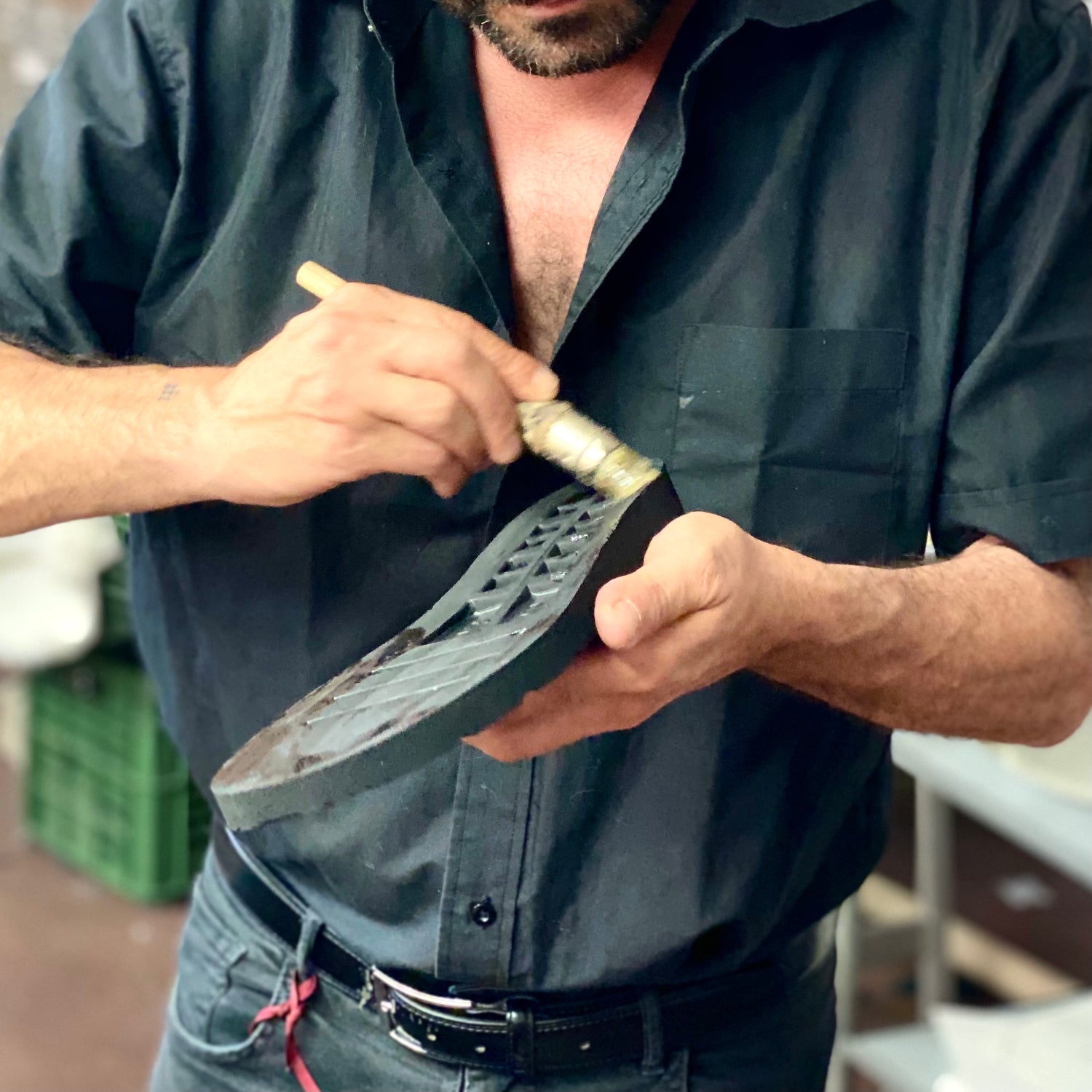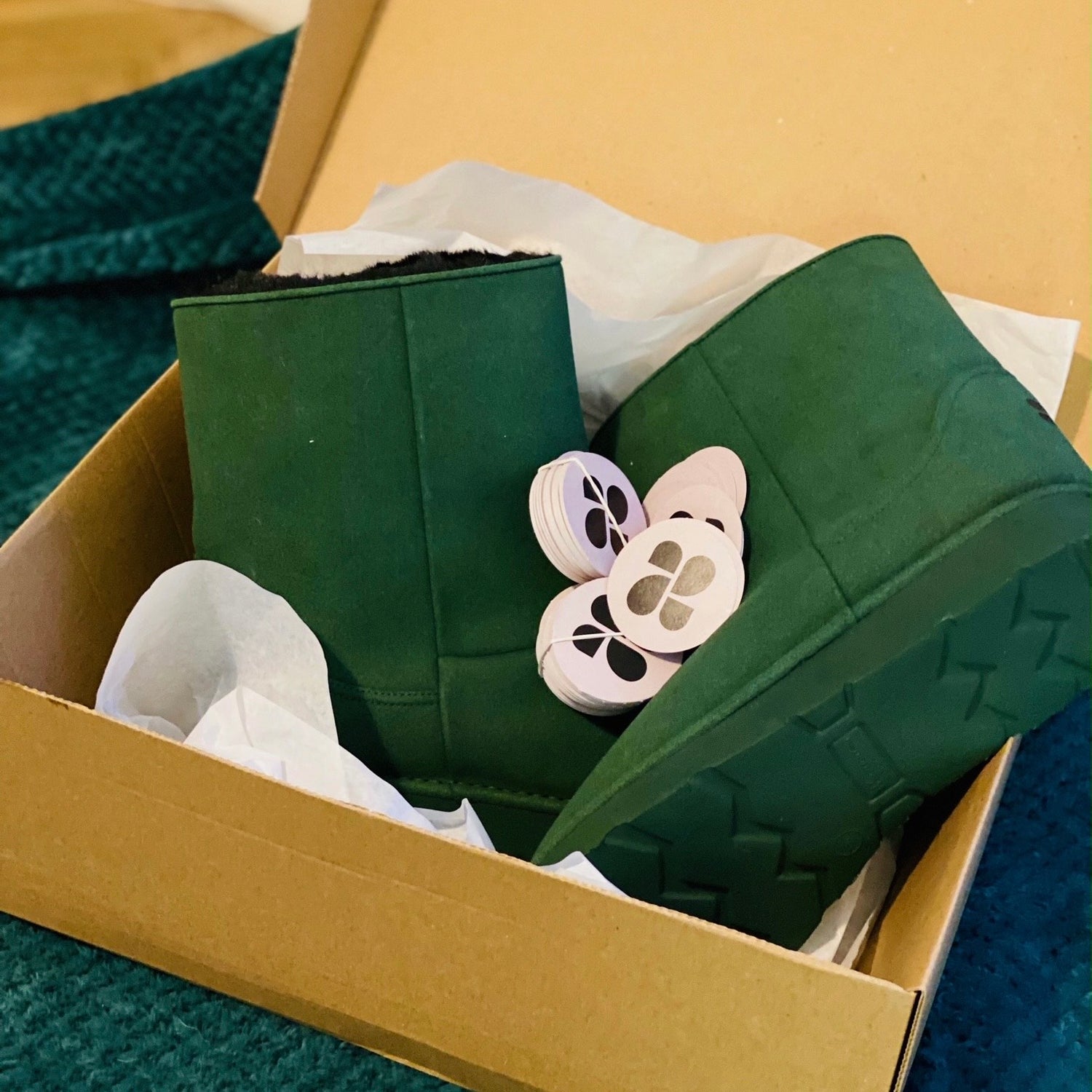 1
Everything has been made by hand.



The first step is to make designs for the shoes. Check out the original drawing, above, of the first pair of New Orchard boots!

The shoe is then cut out of a piece of paper. Based on the model, the shoemaker uses a "last" – a form that looks like a human foot.

Now comes a very important step: cutting out the faux leather and faux fur based on the size of the paper model.

Then, the different parts are pre-stitched with a special machine to make the edges smoother.

The skilled craftsman sews each line perfectly, often using a traditional, generations-old sewing machine. This makes the shoe sock.

In the meantime, the outer sole is cut by an expert company. The sole has a unique pattern: our logo! So you leave a footprint that leads the way towards change. How cool is that?

The shoe sock is then given a natural plant-based insole (made of banana waste) – a careful and time-consuming process.

Last but not least: the outer sole is perfectly attached with a water-based glue, heat, and a special press.

And there it is: the final product!



The footwear is ready for you now that it has been cleaned, refreshed, and gone through a rigorous quality check.

Get 20 EUR off for your first pair of shoes if you subscribe to our newsletter. 
Also, learn about new arrivals and exciting launches.

Choosing a selection results in a full page refresh.